Giraffes - Summer 1 - Big Question
Giraffes - Summer 1 - Big Question
9 April 2021 (by Mrs Marshall (giraffes))
I hope you are all having a well deserved rest over the Easter break after all your hard work this year!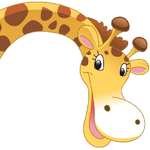 Our Big Question for this half term will be, 'Was everything in the Stone Age made of stone?'
We have lots of exciting things planned to help us answer this question, please follow the link to view our new learning challenges and sticky vocabulary. There is also access to planning for all subjects on our topic page to give an overview for this half term.
Enjoy the rest of the break and I look forward to seeing you all soon!
Mrs. Marshall