Current Year Group sessions Year 2 - MaY to JULY 2021
Please scroll down the page to see photos of our latest sessions.....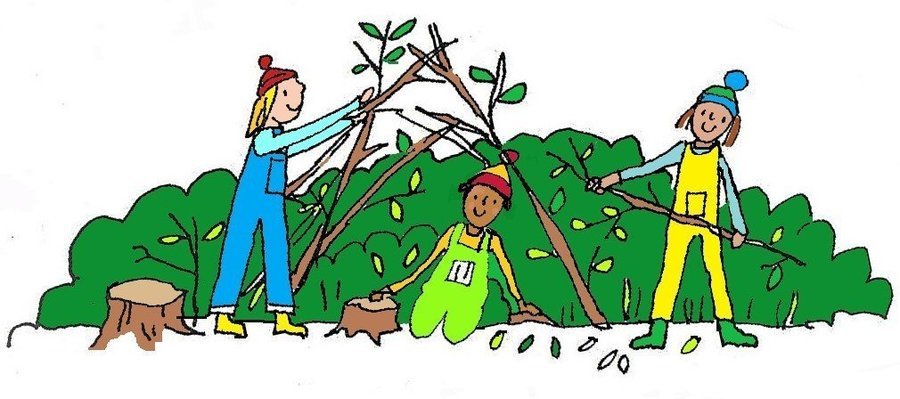 Year 2 (Meerkats)
Your last Forest School session was WEDNESDAY AFTERNOON, 21st July.
THE WHOLE CLASS HAD A VERY EXCITING FOREST SCHOOL SESSION TOGETHER.
MR SCOTT JOINED US TOO!
Thank you to everyone who remembered to come to school in their Forest School kit every week.
Please scroll down the page to see what we've been up to....
THANK YOU YEAR 2 - MISS T AND LAURA HAVE REALLY ENJOYED OUR FOREST SCHOOL SESSIONS WITH YOU ALL THIS TERM.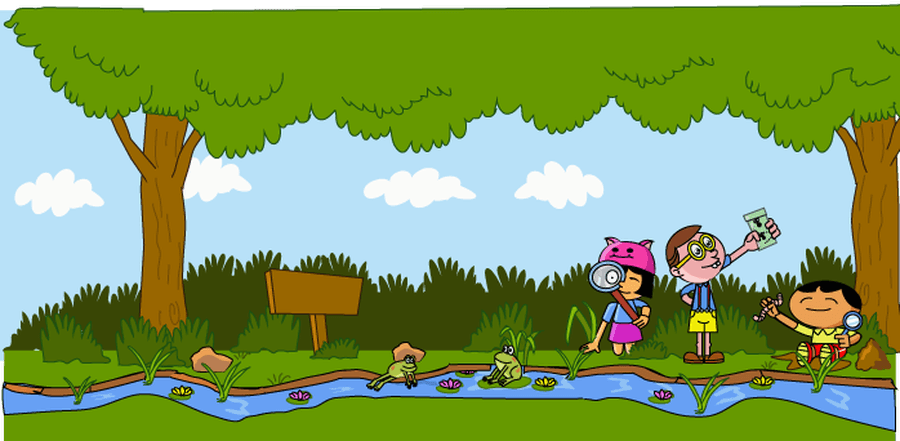 Year 2 - Session 10 (21st July)
Where did our camp fire go?
The whole of Year 2 went to the woodland this week for our last Forest School session
It was lovely to have Mr Scott with us for the session too.
After spending some time (for the last time) with our wonderful animals, we headed down to a lovely shady woodland and were expecting to light a camp fire, but when we got to the log circle, nothing was there! We looked around and found a message, written in charcoal, on a huge log slice which told us that we needed to use our woodland maps to find two markers in the woods which would have a clue to tell us what had happened. We split into two groups, headed off to find our markers, using our woodland maps, and we found clues written on huge boards, again in charcoal but this time signed by Sizzles the Dragon, telling us to head to the meadow, where we would find a final clue telling us where to find some goodies ! We found a huge wicker basket full of boxes and bottles, and we were very excited to see what everything was. We spread a huge tarpaulin on the ground in the shade and had a look in our basket of goodies. There were biscuits, cake and home made juice! Sizzles must have taken the campfire to bake these lovely goodies for us!
We even saw Sizzles in the clouds again.
We had a wonderful last Year 2 Forest School session.
Thank you Sizzles, we'll see you in Year 4!
Year 2 - Session 9 (13th and 14th July)
Looking for Sizzles the Woodland Dragon!
We had lovely weather again for our Forest School sessions this week, so we spent some time on the Animal Park before going into the woodland. Our animals have really got used to us now and are so friendly and happy to see us every week. Our chicks are ten weeks old and our Animal Park ducks are just over a month old now. The ducklings are just beginning to venture out of their enclosure to explore Horace's paddock, but are not brave enough to go any further than that just yet.
We went into the woodland and had a look at some huge seed heads from the Goats beard woodland plant. These seed heads are like really big dandelion clocks and each seed has an umbrella formation of tiny fronds that helps the seed to fly through the air so that it can land and germinate in a new location. We helped the seeds to do this by blowing them into the air, watching them float around and encouraging them to land in the field layer of our woodland so they could safely germinate there next year.
We had another look at our woodland maps and nearly all of us could remember how to 'ground' them so we could locate landmarks more easily. We knew our directions and some of us could even point to North West!
Miss T and Laura asked us to find the location of Sizzles' Den on the map and then they told us all about our woodland dragon who is very friendly but a little scared of being seen. Sizzles looks after all the trees and wild life in the wood and makes sure everything is kept safe. We made some 'invisibility bracelets' so that Sizzles wouldn't be able to see us and hopefully we might get a look at this elusive dragon without scaring the little (or big) creature away! We found our way through the woodland to look at Sizzles' den and were shocked to find that no one was there and the den had nearly all fallen down! We decided that Sizzles had probably moved home and after lots of searching around the woodland (using our maps of course) we found the willow den in the meadow and talked about how Sizzles might be living in there! We found some footprints and some strange looking poo as well as a few broken branches that lead us to believe that our dragon had definitely been in the woodland recently.
We had two wonderful, magical Forest School sessions this week and our Year 2 children proved that they have wonderful imaginations and an unquestionable belief in true magic! Several of the group saw Sizzles flying above the woodland, making the tops of the trees move and on Wednesday one child even said that Sizzles had turned in to a cloud in the sky!
Have a look at our photos below.
Year 2 - Session 8 (6th and 7th July)
Orienteering and Treasure Hunt!
There were quite a few jobs to do on the Animal Park this week because we have a lot of rain recently and everything was very muddy again. We collected the eggs, swept the pallets in the goat paddock and changed Horace's drinking water. We let the chickens out of their coops for a run round and all our 12 chicks love to to come out to play too! They help with clearing up because they scratch in the ground and pick up all the insects and bits of left over food. We also raked up all the hay under the goat shelter and made it into a huge nest shape for the goats to snuggle in! We had a look at the quail eggs and opened one to have a look inside. They are just like miniature hen eggs with a tiny yolk!
We went down into the woodland and talked about our woodland map. We looked at various landmarks on the map like the log circle and the pond and we looked at which directions are north, south, east and west. Miss T and Laura were very impressed with how much knowledge the children had with maps and direction. We talked about 'grounding' our maps and then we had to use our maps to find a 'marker' that was placed in a specific point in the woodland to match a point on the map. We used the woodland paths to get to our marker and found that there was an instruction to find a small bowl with some treasure in. We needed to communicate with each other and work as a team to find this bowl as well as following the instructions. We took our bowls back to the log circle and found that they contained some yummy biscuits! We also had some home made elderflower cordial to drink and Laura showed us what the elder flower looks like.
We went down to the meadow to look at our miniature gardens and planters and we couldn't believe how much everything had grown! Some of us had to mow the grass in our gardens - we carefully used a pair of scissors!
Behaviour and listening skills were excellent throughout both our forest school sessions this week. Well done Year 2!
Have a look at the photos below.
Year 2 - Session 7 (29th and 30th June)
Floating and Flying
We spent some time on the Animal Park this week and we couldn't believe how much our 11 hen chicks had grown! They come out to play on the Animal Park with the other chickens now. The 7 Animal Park ducklings are swimming on the pond a lot more now and they are a lot bigger too! We did quite a few jobs and then we went into the woodland to talk about things that fly and float in nature. We talked about how seeds move around in lots of different ways to enable them to germinate in different places and we experimented with feathers, leaves and grass seeds to see if we could make them fly. We made boats out of log slices and made masts and sails out of sticks and leaves. We took our boats down to the river to sail them and we had lots of fun. Some of us experimented with balancing stones on our boats to see if they would still float; some of us made a 'dock' out of stones to stop out boats floating off down the river and on Wednesday some of us re-enacted the story of Grace Darling, who we have been learning about in class, crashing our boats onto the rocks, then sending another boat out to rescue the survivors! It was all very dramatic!
We had a look at our miniature gardens in the meadow and were amazed how many of the seeds we planted in them had germinated! The moss had started to grow and so had the cress and grass seeds.
Miss T and Laura were very impressed that lots of us had taken our grown ups into the woods over the last week to look at the miniature gardens.
Have a look at the photos from this week's sessions below....
Year 2 - Session 6 (22nd and 23rd June)
Making Miniature Gardens
We waved at the animals as we went through the Animal Park and went straight into the woodland this week because we had a lot to do! We sat around the log circle and Miss T and Laura talked to us about how to use loppers and secateurs safely while cutting sticks for our miniature gardens. Tools can be dangerous if not used properly and we needed to show Miss T and Laura that we are sensible enough to be safe with the tools while in the woodland. We all chose a plate to make our miniature garden on and we filled it with soil and watered it; then we started to add detail. We cut some sticks with the tools and we were very careful to follow the safety rules and remembered to ask for help if we needed to. Our garden designs are all amazing and very individual. We used some moss from the woodland floor (a lot of us sang our woodland song while we were working too!) and Laura gave us some seeds that should germinate and grow into miniature flowers! We scattered some grass seed into our gardens and used some log cookies (or log slices), glass beads, feathers and leaves to make them look really creative. Some of us made little pathways with sticks and fences, bridges and realistic looking ponds with mirrors!
When we had finished creating our gardens we very carefully carried them down to the meadow where we have displayed them in two of the empty raised beds (planters).
Why not have a walk down to the woodland this weekend with your grown ups and see if you can find your miniature garden? Try to keep to the trodden paths in the meadow, there are a lot of butterflies and bees in there all busy pollinating the flowers, and there are toads and frogs in the long grass too, so be careful not to disturb them!
Miss T, Laura and Miss Fenlon were truly amazed at the initiative and wonderful ideas the children had while making these wonderful creations. They worked well together, there was some super communication and their use of the tools was very safe; they had all listened carefully to the instructions.
Well done Year 2, you are all wonderful gardeners! Let's see how the little gardens change and grow over the next few weeks and maybe we can show Mr Scott when he joins us for our final Forest School session in the last week of term!
Year 2 - Session 5 (15th and 16th June)
Caring for our meadow planters.
We had beautiful, warm, summer sunshine again for both our Forest School sessions this week, so we spent a bit of time making sure all our animals had fresh water. When we clean out Horace's water tub, we pour the dirty water into his wallow and both times we did this, he got straight into his wallow and covered himself in mud! We groomed the goats because they are losing all their winter fur and this makes them itch, so we thought we would help them by giving them a good brush! Horace has some very dry skin on his back, so Miss T poured some special pig oil on him and we helped to rub it in. Horace was very well behaved and seemed to really enjoy his massage! (This was before he went in his wallow!)
As well as hatching our ducklings in an incubator in the classroom this week (see Meerkat's class page for some amazing footage of this) two of our ducks on the Animal Park have hatched 8 ducklings naturally! Indian Runner ducks are not renowned for successful natural incubation, but our girls, Polly and Peggy have done a wonderful job! Tux, our drake, is very proud of his babies!
We filled as many buckets, watering cans and containers as we could manage to carry and we took them (without spilling a drop!) down to the meadow to water our planters. Lots of our wild flowers have germinated so we gave them a good long drink to help them to grow stronger. We also planted our class sunflowers so it will be exciting to see how everything grows over the next few weeks.
We found a young toad in the meadow, so we were careful to keep to the paths as much as possible to make sure we didn't disturb any wildlife in the long grass. Some of us went down to the river to fetch some more water and some of us went to the pond to plant a bulrush plant that Laura brought for us. We also saw a frog in the stream that leads from the pond, he was very well camouflaged!
We talked about making miniature gardens over the next two weeks and some of us had some amazing ideas.
Have a think about what you would like to put in your miniature gardens and about designs and ideas for how they might look. We need to use natural materials only and if you have anything you would like to bring in next week, please feel free to do so.
Have a look at our photos from this weeks Forest School sessions.
Year 2 - Session 4 (8th and 9th June)
Team Games in the Woodland.
The weather was absolutely beautiful for both our sessions this week. We couldn't believe how much the Animal Park had dried up, there was no mud to sweep! On Wednesday, Horace was wallowing in his mud pool as we came on to the Animal Park. Miss T and Laura were very impressed that we already knew that he was doing this to protect his skin from the sun, just like we put sun cream on. LM made the comment later, when the ducks were playing in Horace's wallowing pool.... "Miss T, the ducks are eating Horace's sun cream!" Wonderful!
We went into a lovely, shady woodland and we talked about how the woodland has four layers, the canopy layer, shrub layer, field layer and ground layer. Trees and plants of different heights make up each layer and we learned a song to the tune of "Heads, Shoulders, Knees and Toes"... See if your child can remember the song?
We played some team games which involved the children working together, communicating and being considerate and polite to each other. Miss T and Laura were, again, very impressed with everyone's participation and we had a lot of fun.
We had time to explore the equipment in the woodland this week too, and if you look at the photos, you will see that we have a budding photographer in our group. He took some super photos. Miss T and Laura were able to give out plenty of dojos and even a couple of merits this week, so well done Year 2, you are becoming super Forest School learners!
Year 2 - Session 3 (25th and 26th May)
Tidying a muddy Animal Park and Pond Dipping
The Animal Park was very muddy after all the rain we have had recently so we had a bit of a tidy up for the animals by sweeping the boards in the goat paddock and the paving slabs on the main path; we swept the goat poo off the roof of the shed, and had a cuddle with the animals; we changed Horace's drinking water and found two carrots and a potato in the bottom of his water tub! We also moved a large pile of Horace's piggy poo to the back of the duck enclosure and we worked really hard because wet piggy poo is very heavy. We had a discussion on how to use the digging tools safely and that it is important to put tools away in the tool shed when we've finished using them. We looked at the chicks and couldn't believe how much they had grown!
We walked down to the pond and Laura talked to us about when the Year 6 FS group dug out the pond two years ago. We talked about how to pond dip safely using plastic bottles and how it's very important to make sure all the water from our bottles goes back into the pond. We saw lots of tadpoles and lots of fresh water shrimp. There's lots of water cress growing in our pond and Miss T picked some for us to try. It has quite a peppery taste and some of us needed a drink of water after we had eaten it because the taste tickled our tongues!
We talked about the importance of not picking flowers in the woodland, but we did see some dandelions that had gone to seed. We learned that it's ok to pick those because it's fun to blow the seeds off the seed head. The dandelion seeds are like tiny umbrellas and they float away in the wind, land on the ground and then germinate to make new dandelion plants.
Have a look at the photos from this week's sessions below.
Year 2 - Session 2 (18th and 19th May)
Seed bomb activity in the meadow.
We all worked very hard this week. First we dug soil out of the winter pig field into buckets and then carried the buckets down to the meadow. This was quite tricky because we learned that if we filled the buckets to the top, they were too heavy to carry, even if two of us tried to lift them, so we worked out that if we only filled the buckets half full, they were much easier to carry. We had to negotiate the steps and the ramps with our buckets and we were definitely ready for a rest when we got to the meadow!
We emptied the buckets of soil into the raised planters that were already in the meadow, but we left some soil in one of the buckets to make our seed bombs. Miss T and Laura had lots of wild flower seeds and we mixed these into the soil; then we made a ball of soil with the seeds in it, lined up and threw our seed bombs into the raised planters. Some of the seed bombs separated and the seeds scattered, but some of them just landed in the planters so we mixed them all in and made sure all the seeds were covered and well spread out. We'll be having a look in a few weeks to see if anything has germinated.
We talked about what the seeds need to germinate and Mr Scott, you will be very pleased to know that everyone knew that seeds need light, warmth, water, soil and air to enable them to start to grow. (They all knew the meaning of the word 'germinate' too!)
We need a wide variety of flowers and plants in our woodland to attract lots of insects, bees and butterflies so that the flowers are pollinated, (which enables the plant or tree to produce seeds) and the insects get plenty of food. This helps with food chains, which we will be learning about over the next few weeks, and also helps create a bio diverse eco system within our woodland. This sounds complicated, but in short, it means that the insects, creatures, birds and the plants and trees in our woodland all work together to stay healthy and strong.
We also had a discussion with both groups to introduce our Happy Bag. The Happy Bag has everything in it to keep us safe while we are in the woods. Miss T and Laura were very impressed with how much the children already knew about the Happy Bag. See if they can tell you about it and why we carry it with us in the woods?
Have a look at the photos from our sessions this week and you'll see how hard we all worked!
Year 2 - Session 1 (11th and 12th May)
Introduction to our animals and a walk to the pond.
We have had two lovely first sessions with our Year 2 Forest School learners this week. Behaviour has been really good, especially on Tuesday when it rained for most of the session!
We spent some time on the Animal Park getting to know our wonderful animals. We collected the eggs from the chicken and duck coops and had a look at our 11 two week old chicks. We had a chat about how long the mother hen sits on the eggs and what the word "incubate" means. Some of the children asked some really fantastic questions like "How does the chick get out of the egg?" and "How does the hen get food while she is sitting on the eggs?"
We filled up the hay baskets in the goat shed and Wednesday's group changed the water in Horace the pig's water trough and then helped to dig out his wallow. We put the eggs into the hutch outside the Animal Park so people can buy them. The money goes towards paying for the animal food each week and several of the children said that they have bought some of the eggs. JB said they had tried the quail eggs and that they were delicious!
We walked down to the pond with both groups and had a look at the tadpoles and water shrimp. We will be pond dipping in a couple of weeks so it will be fascinating to see what else we find.
We followed the stream that flows from the pond down to where it disappears into the ground and we found that it was really muddy. We (nearly) all painted our faces with mud and when AW stepped out of the mud, she left her wellies behind! (There's a photo below!)
We are really looking forward to the next 10 weeks of Forest School with this Year 2 group. They all have a super attitude to learning and have some super suggestions for activities already!
Have a look at our photos below....