Current Year Group sessions
Year 4 (Koala class) sept to dec 2021
Please scroll down the page to see photos of our latest sessions.....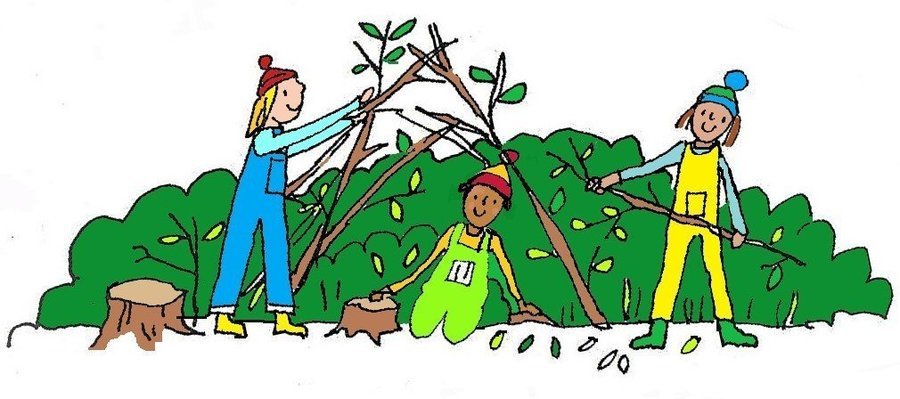 Year 4 (Koala Class)
Your first Forest School session was on WEDNESDAY 8th September.
You will have a whole class Forest School session every Wednesday afternoon until December.
We will be visiting the Animal Park every week and will have sessions in our beautiful woodland too.
Please click on the Planning, Risk Assessments and WMP 2021 tab to see all the wonderful things we will be learning about this term.
Please DO NOT come to school in your Forest School kit, bring it in a bag please with your wellies in a separate bag, to change into after dinner EVERY WEDNESDAY.
Please see the main Forest School page for information on what your kit should (and should not!) consist of. It is really important to have the correct kit for the weather conditions on the day of your session.
MISS T AND LAURA ARE REALLY LOOKING FORWARD TO WORKING WITH YEAR 4 THIS TERM.
MISS JOHAL AND MRS ATTENBOROUGH WILL BE JOINING US FOR ALL OUR SESSIONS.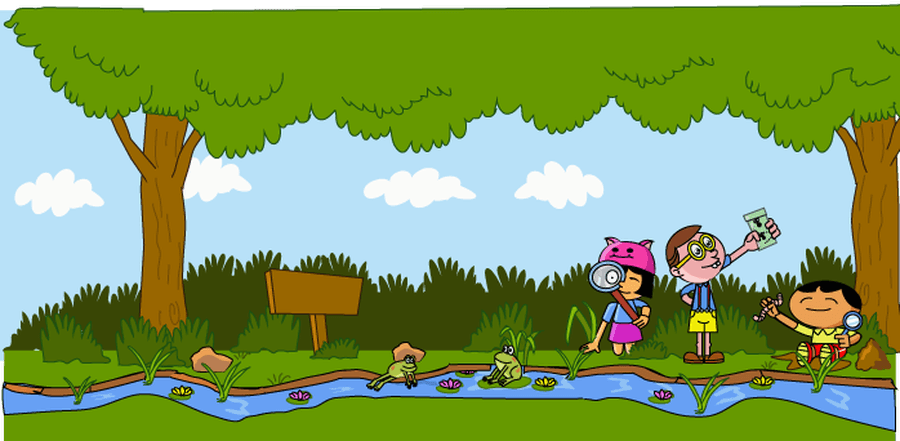 Session 6 - Oak Galls and Owl Pellets
15th October
We only spent a bit of time on the Animal Park this week because we had lots to learn about in the woodland. We went straight to the meadow and we talked about the oak gall wasp and how these tiny insects make the egg chamber for their larvae on the leaves and buds of the oak tree. There are many different species of oak gall wasp and we found five different types of galls today. We found silk button, knopper, common spangle, smooth spangle and the oak cherry gall wasp egg chambers. It was fascinating to look at how some of these egg chambers alter the structure of the acorn and we did notice that there are very few acorns on the oak trees in our woodland this year. There are many many leaves that are covered with the silk button gall wasp egg chambers on the floor of the woodland. If you go down there, see if you can find any. You will see what they look like on our photos below.
We also talked about conkers, their spikey shells and the fact that they come from the horse chestnut tree. We have devised a way to remember the name of this tree. Se if you can tell your grown ups, year 4!
WB's dad gave Miss T some owl pellets and we pulled them apart to see what was inside. Owl pellets are the remains of the animals that an owl eats, like small rodents and birds. The owl regurgitates (well done GJ for knowing this word!) the fur and bones from these animals once the rest has been digested. We found lots of tiny bones and fur and we discussed what these may have belonged to and by looking at the tiny skulls we decided that they were probably mice. Some of the bones were so small and fragile that we had to handle them very carefully so that they didn't break.
A super educational Forest School session this week. Have a look at our photos below.
Session 5 - Building a Barricade and Fixing the Woodland!
6th October
Our naughty goats have been escaping from the Animal Park and we've seen them on the playing field and outside the fence around the playground, so Miss T asked us to help build a barricade to stop them getting out! There is a wire fence at the back of the Animal Park but the goats (lead by Silly Scooby and Naughty Norbert!) have trodden this fence down to enable them to jump over it, go down the slope to our school field and then up the steps to the fence! They are very naughty... They know how to get back in to the Animal Park too and Miss T didn't know they'd been escaping until we told her that we'd seen them!
We lifted some big heavy logs and old branches and propped them up against the wire fence so they formed a high fence that hopefully the goats won't be able to get over. We had to be very sensible because there is a steep slope near the fence but we really worked well together and our communication was fabulous when lifting the big logs. We needed to be careful not to hurt anyone and we needed to lift them as a team because they were very heavy! We'll see if it keeps those naughty goats in!
There were quite a few jobs on the Animal park today and some of us worked out how to connect different hose pipes to get the water to different ponds. This was quite tricky but again, we talked about it and worked out the best way to do it! We are good at just getting on with jobs now and we got lots done independently today! One of us rebuilt the log circle (because Horace and the goats had knocked all the logs over!) all by herself and it was nearly a perfect circle! Well done GJ!
When we went down to the woodland we were a bit shocked to see that two benches had been piled on top of each other. This is really dangerous and we talked about the best way to separate these benches and move them to another part of the woodland. One of them was broken and we worked out how to prop it up with a log so that it was safe.
There really was some super team work and problem solving in our Forest School session today. Well done Year 4!
We discovered some strange circle shapes on the back of some leaves on the floor of the woodland. Some of us knew that these particular leaves were from the oak tree and Miss T told us that these circles were Silk Button galls (they look like mini Cheerios!) made by Gall Wasps as chambers where the eggs develop into larva which will emerge in the Spring.
The children were fascinated by these galls so next week we will see what other oak galls we can discover as there are many different kinds. See what you can find out about Oak Galls before next week Year 4.
We also tried some Cucamelons that Laura has grown in her garden. These are a hybrid fruit crossed between a cucumber and a melon. They are very tiny and have quite a bitter taste. Some of us thought they were lovely, but some of us didn't like them
Lovely... have a look at some photos below.
Session 4 - Pond Dipping
29th September
The weather was a lot cooler this week and we were glad that we all had coats with us! The Animal Park was quite muddy after the rain so we spent some time tidying it up. The goats don't like the rain but they have lots of places to shelter and keep dry.
We went to the log circle and sang the Woodland Canopy song completely independently which was very impressive! There were a lot of leaves on the ground in the woodland. Autumn is here, the trees are beginning to lose their leaves!
We went down to the pond to do some pond dipping and we also looked at some trees that have had some of their bark stripped off by people who visit the woodland. Miss T explained that this will kill a tree if the bark is peeled off all the way around the trunk. It also hurts the tree even if only a bit of bark is peeled off and no one should ever do this on a living tree. There was also some carving on two of the trees and this can hurt or damage a tree too.
We talked about how to pond dip safely and we learned that we should never use nets in a pond because these can damage the plants and creatures can get caught in the nets. It's much safer to use clear plastic bottles because that way the creatures will stay in the water in the bottle and we can see them safely. We found loads of fresh water shrimp and some fresh water leeches too. There were no tadpoles because they will mostly have turned into frogs by now. We didn't see any frogs either. There was a lot of duck weed growing on the pond and we could see the tiny roots when we caught some in our bottles
We painted our faces with mud and some of us painted each other. We made mud faces on trees and nearly everyone came back with at least a dot of mud on their nose!
We had a very busy Forest School session today and the time went so quickly!
Have a look at some photos below.
Session 3 - Visiting the meadow.
22nd September
More perfect weather for our Forest School session again this week! We are getting used to the Animal Park again now and know how important it is to put tools away and close the doors on the chicken and duck coops when we have collected the eggs. We collected 38 eggs this week, that's two more than last week!
We collected more leaves on the tarp again this week and we worked together really well to carry them down to the woodland and to throw them up so we could run under them!
We re learned the woodland canopy song this week and looked up at the roof of the woodland which is still closed due to all the leaves on the trees. We talked about how this will begin to change over the next few weeks as the leaves start to fall off the trees and how this will open up the canopy. We learned that the four layer of a woodland, canopy, shrub, field and ground, are really important as this shows how healthy a woodland is. All four layers need to be healthy to enable a good variety of insects / animals and plants to thrive. Miss T was very impressed that we could remember the song and the actions!
We went and rediscovered the meadow area too this week. We looked at the willow dens - one of them is doing really well and will need cutting back a bit in the winter, but the other one has not survived.. We think the ground under it has been too dry and it is in direct sunlight. We talked about the new little oak tree that has been planted in the meadow to remember Mrs Kaye. We put some really good compost around it to help it to grow next spring. We dug the compost out of the chicken coop on the Animal Park. It has lots of really good nutrients in it from all the rotted down chicken poo!
Most of us had some really fond memories of Mrs Kaye and we sat around the oak tree and ate some custard cream biscuits (they were her favourite!) We even planted one next to the oak tree... mmmm a custard cream tree? THAT would be good!
Have a look at some photos below....
Session 2 - Visiting the woodland
15th September.
After a rainy day yesterday, the weather was lovely for us again today. We spent some time with our animals and did some jobs on the Animal Park. We collected the eggs, swept the goat shed roof, fixed the overflow river (Miss Johal's job!) and fed all the animals from the fruit waste bucket from school.
We collected some dry leaves and put them on a tarpaulin. We made sure there were no sticks or stones in the leaves and we carried the tarp down to the woodland. This took team work and communication to make sure we didn't spill any of the leaves.
When we got to the woodland we had to sort out the log circle because some of the logs had been tipped over. Again we needed to work together because some of the logs are very heavy. Miss T showed us the glove box which has 24 pairs of work gloves in it. She showed us the proper way to put the gloves on and how to fold them and put them back in the box when we have finished with them "It's just like folding socks!" said one very helpful child! Super team work again, the more confident children were super helpful to those who were a bit unsure how to fold the gloves. We looked at the hand washing flask, this has soapy water in it and needs two people to help each other when using it; one to pump the water out while the other washes their hands.
We played the log cookie warm up game that Mrs Kaye invented back in 2017. Each log cookie has an instruction on one side, eg "climb a tree" or "go for a walk" and a picture of the instruction on the other side. When Miss T shows us the picture we mime the action and this helps us to keep warm when the weather is cold.
We tidied the Forest School site and dismantled some of the old stick dens. We made piles of logs and sticks and helped each other to carry the larger logs.
We spread the tarp with the leaves on it on the woodland floor, all of us held on to the edge of the tarp and after a count of 1, 2, 3.... we threw the leaves in the air and ran under them! It was so much fun that we did it again, all working together to lift the tarp at the same time! Then we spread the leaves under the high swing to cover the roots of the trees that have become exposed due to lots of people playing on the swing.
We had a fabulous Forest School session today. Have a look at the photos below.
Session 1 - Visiting the Animal Park
8th September.
We had beautiful weather for our first Forest School session today. The sun was shining and it was dry and warm!
The animals were all very pleased to see us back on the Animal Park, especially when we turned up with the fruit waste piggy bucket from school!
We had a tool safety talk to start with and then we went round the Animal Park and had a look at all the enclosures. We learned how to let the chickens and ducks out of their coops and we had a look for eggs in all the nests. We found 36 hen eggs, and some of us worked out that that is 3 dozen eggs! (Very impressive Year 4!). We learned that each hen and duck lays one egg per day and the difference in size means that the small hens lay the small eggs and the bigger hens lay bigger eggs!
Horace went for a wallow in his mud pool to cover himself in his special "sun cream", then he rubbed his mud all over Miss Johal's trousers! He is really good at sitting down for his food and even lifts his trotter! Olive made lots of noise in her paddock so we made sure she got plenty of treats too. The goats were really well behaved and just followed us around everywhere in the hope of getting a bit of food out of the piggy bucket!
The ducks are really funny. They run around all together and make a lot of mess with their water. There are 11 ducks on the Animal Park now, 5 of them are the ones that hatched out in the Year 2 classroom in June.
We looked at how the water overflows from the duck pond into a little stream that eventually runs through the fence and out of the Animal Park. We learned how to make the water flow faster by making the channel deeper and building up the banks of the stream to make sure it only flows where it's supposed to! We'll be looking at this a lot more over the next few weeks. Miss Johal spent most of the afternoon playing in this stream, she thought it was great!
We remembered a lot about the animals from when we were in Year 3 and our behaviour was super sensible all afternoon.
A fantastic start Year 4, well done, and everyone remembered their kit too so that's wonderful!
Have a look at some photos below.