Current Year Group sessions
Year 2 (Meerkats) april to july 2022
Please scroll down the page to see photos of our latest sessions.....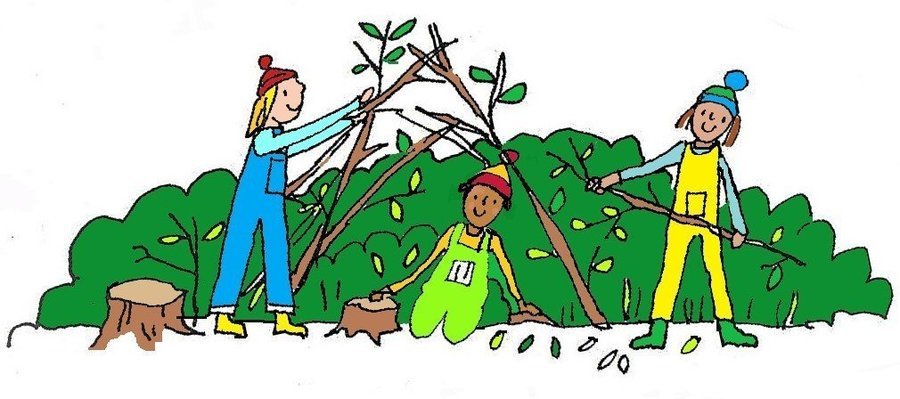 Year 2 (Meerkats)
Welcome to your Forest School activities page!
Here you will find details and photos of all our sessions in the Woodland and on the Animal Park. Please scroll down the page to see what we're getting up to each week!
We are really enjoying working with you this term Year 2! Miss T and Laura still have some exciting Forest School sessions planned for you. We are getting to know our wonderful animals and our new chicks and ducklings are amazing! We have been learning how to take care of the trees in our woodland and how to look at how things change with the seasons.
We only have a couple of weeks left now and Miss T and Laura cannot believe how fast this term has gone, but we are SO impressed with how much you are learning and how good you all are with our animals.
Please make sure you continue to wear sensible clothes for your Forest School session each week. Have a look on the main FS page if you are unsure what you need to wear.
Let's enjoy our last few sessions - we still have lots to learn!
Week 9 - 28th and 30th June
More new chicks and more orienteering!
We were very surprised to find that we have some more new chicks this week! Miss T told us that the same hen that hatched the last brood has hatched another 8 eggs! They hatched on Tuesday morning and we couldn't believe how tiny the chicks are!
We talked about how long the eggs had been incubated for and most of us could remember that the hen sits on the eggs to keep them warm for 21 days before the eggs hatch.
We did lots of jobs on the Animal Park before heading into the woodand for some more orienteering. We looked at our maps and most of us could remember how to ground them and to locate landmarks to show where we are in the woodland. Miss T and Laura had hidden some markers with our action log cookies inside and we split into two teams to go and find them. Some of the markers were really tricky to find and we had to use our maps to locate them. We worked together and talked about where we needed to go, making sure we used the woodland paths at all times - Miss T and Laura were really impressed with our communication skills!
When we got back to the log circle we talked (in secret so the other team couldn't hear us!) about how we were going to mime the action on the log cookie for the other team to guess and we made sure each team all did the same mime at the same time so it wasn't confusing! We are getting really good at this now and we had a lot of fun doing the mimes! Lots of us said how much we enjoy orienteering and our map reading skills have really improved!
We even had enough time to play on the equipment in our Forest School area this week!
Have a look at our photos.
Week 8 - 21st and 23rd June
Floating and Flying
We collected 42 eggs on Thursday and we put them into egg boxes. We worked out that these would sell for £7. The money goes towards the cost of food for our animals. We changed the water in Horace's water tub and made sure the goats had plenty of hay before we went into the woodland.
We talked about floating and flying in nature which ties in with our classroom learning for this term. We talked about how important our pollinating insects are and how we must preserve the wild areas in our woodland environment; the hedgerows also produce a huge amount of flowers for the bees and butterflies to pollinate. Pollination enables the flowers to change into fruit and seeds which provides food for insects and birds so that a complex and diverse eco system can exist which is vitally important as we need to preserve as many species of plants, insects, birds and animals as possible. It is vitally important that our wild, overgrown areas are preserved so that this can happen.
We discussed how seeds are dispersed and we looked at the seed head of a meadow salsify plant (also known as goat's beard). This looks like a large dandelion seed head and when we investigated each seed we saw that it looks like an umbrella or parachute with a little seed on the end. We blew these into the woodland and watched how the wind carried them away so they could land and germinate in different places.
We also talked about how birds eat fruits and seeds from the trees and bushes, then they fly away and poo so that the seeds from the fruit they have eaten fall to the ground and germinate too! Sometimes fruit and seeds fall from trees and bushes into rivers and streams and they get carried away and germinate in other places. This makes sure the plant or tree continues to thrive.
We made log cookie boats and took them down to Morton Brook to sail them. We were happy when they all floated and we had to catch them before they floated away.
On Thursday some of us decided to see if WE floated in the brook! We ended up with wellies full of water and very wet and soggy clothes! We emptied our wellies out in the meadow before we squelched back to school!
Have a look at our photos below.
Week 7 - 14th June
Muddy Creations!
We had lovely weather for our session with Group 1 this week. Group 2, you will get an extra session at the end of term to make up for the one you missed this week.
After doing some jobs on our Animal Park, we went to the meadow in our woodland. The meadow is an open area in the middle of our woodland, with grass and some wild flowers. It is lovely and sunny and we sat at the benches while Miss T and Laura explained what we were going to do today. We went down to the river and looked for some mud to make muddy creations. Some of us painted our faces, some of us made mud creatures on the trees and one or two of us just dug a big pile of mud out from the bank of the river and passed it out to anyone who wanted some!
We came back to school very wet and muddy but we had huge smiles on our faces because we had so much fun playing in the river!
Week 6 - 7th and 9th June
Animal Park and an introduction to Orienteering
It was lovely to see all the animals again after our half term break. The chicks have grown massively and they now have all their feathers and we can tell which are cockerels and which are hens; the cockerels have a bigger comb (the red bit on the top of their heads) than the hens. Our chicks are 9 weeks old now. We saw the ducklings for the first time properly today too. There are four of them and they are nearly a month old; they wander round their coop and swim on the pond. Miss T says she lets the chickens and ducks out for a run every day but not until about 4pm because she is on the Animal Park at that time and she has to make sure that the fox doesn't come visiting! Even though foxes are mostly nocturnal, they are often seen during the day, especially when they hear chickens and ducks running around!
We cleared the stream that runs out of the duck coop so that the water that over flows from the duck pond could flow properly down through the fence. This helps to keep the water fresh in the duck pond so that it doesn't get too smelly!
We filled the hay baskets for the goats, and we fed all the animals out of the school fruit waste bucket. Horace tidied up all the bits that the goats didn't want and we made sure Olive had lots of apple cores too!
We went into the woodland and had a look at a map of the forest. We learned how to 'ground' our maps and we spotted lots of landmarks so we could work out where we were in the woodland. We've been learning about landmarks in class... Miss T and Laura had hidden some markers around the wood and when we looked on our maps we could see little orange triangles with a number in them. These corresponded with the markers that Miss T and Laura had hung from trees, so we went to look for the them using our maps to locate them. When we found the markers, we found that there was an "action log cookie" inside. These are not the kind of cookies that we can eat, they are slices of log and they had a picture on one side and an instruction on the other side. For example: "Climb a tree"... Miss T and Laura asked us to mime the action on our log cookie to the rest of the group when we got back to the log circle, so not only did we learn how to locate markers in the woodland using our maps, we also learned how to mime the action on our log cookies so the rest of the group could guess what it was!
We also tidied our woodland and moved two broken benches. One of the benches was really big and it took all of us to lift it together and manoeuvre it to the gate at the top of the woodland so Miss T can take it to bits.
We'll use the wood for some FS projects!
We had lots of fun in our forest school sessions this week and we learned lots. We will be orienteering again in the next few weeks to see what we can remember. Meanwhile have a look at some photos below.
Week 5 - 24th May
Foraging and hot soup round the camp fire.
The whole of Year 2 went to the woodland on Tuesday this week because of the Jubilee Celebrations in school on Thursday. Mr Scott and Miss Fenlon came with us too and we looked at how to be safe in the fire circle when we have a camp fire. All the grown ups were amazed at how much we remembered from when we had a camp fire back in October to look at combustible materials. We knew how to get in and out of the fire circle and that we needed to be super careful near the fire.
We split into two groups and Group 1 went foraging with Laura and Mr Scott. We went down to the pond, followed the stream that flows out of the pond and we found that there was a huge patch of watercress growing. We harvested some of the watercress, carefully just cutting the top leaves off the plant so that it would grow back, and we took it back up to the fire circle to wash it, chop it and put it in a bagel to eat with our soup. Group 2 stayed around the camp fire and collected dry sticks to put on the fire. We discussed how to be safe around the fire and we had a go with the fire steels to see if we could make a spark. This is quite difficult to do but quite a lot of us managed it!
We swapped groups so that everyone had the chance to forage and to practice with the fire steels. We came back together and carefully sat around the fire circle to have watercress bagels and vegetable soup. Miss T said that she had put lots of watercress in the soup along with lots of other vegetables, then she had blended it to make it smooth. Most of us loved the soup and came back for seconds!
We learned about the properties of fire and how to be safe around it and also how dangerous fire can be if not handled properly. Miss T showed us how to extinguish the fire safely too.
We had a super Forest School session again this week and it was lovely to have Mr Scott and Miss Fenlon with us too!
Have a look at our photos below.
Week 4 - 17th and 19th May
Tidying our woodland and looking at micro habitats
The weather was beautiful for both our sessions this week. We are beginning to learn about the responsibility of looking after the animals and all the jobs that need doing every day and we know which tools are used for which job now. We are getting much more confident with the animals too and this week some of us got Horace to sit for his food and we even put the food in his mouth! We emptied his drinking water tub and filled it with fresh water and we also cleaned out the goat's water tub and filled all the baskets with hay.
Our chicks are growing fast and they are getting used to being handled too. We just scoop them up and they sit on our hands, then they fly back to mummy who clicks at them to come for their dinner!
There are four ducklings now and although mummy duck is still very protective with them, she is learning that we will always take them back when we've had a cuddle. We borrowed two of the ducklings to cuddle this week and they really enjoyed being out in the sunshine with us.
We went into the woodland and sat on the log circle for a chat. We listened to the sounds in the woodland and looked up at the canopy (roof of the wood) which is full of fresh green leaves now. We talked about the different types of trees and how we can tell the difference just by looking at the bark on the trunk. On Thursday, we started to learn our woodland song about the four layers in a healthy woodland. We tidied the log circle, did some litter picking and on Tuesday we looked at the micro habitats under the logs. There were so many creatures under there! On Thursday we found some tiny plants growing on the woodland floor so we made a frame around them with logs so that they won't get trodden on. We also collected some dead wood for our camp fire next week when we have a whole class session with Mr Scott and Miss Fenlon on Tuesday.
Have a look at our photos below.
Week 3 - 10th and 12th May
Animal Park and Pond Dipping
Everyone asked if we could spend a bit of time on the Animal Park this week so we did some jobs, looked at the chicks, cuddled the hens, fed and fussed the goats and we also found out that we have three ducklings now. The mummy duck is very protective of her babies, so Miss T bravely went into the nest area and 'borrowed' one of the ducklings for us to have a look at. The ducklings will need to stay in the coop for a couple of weeks until they are strong enough to be outside.
Some of us put some special oil on Horace's back. His skin gets very dry and flaky at this time of year. We wore special gloves to rub it in so we didn't get it all over us. Horace really likes being oiled and his skin looks all shiny now! Miss T has to oil Olive the pig because she gets a bit grumpy and makes a lot of noise, but she is a lot happier when her skin is all oiled and shiny!
We went down to the pond in the woodland and we talked about how to pond dip safely. We use clear plastic bottles and we fill them with pond water and then lift them up to see if we have any creatures in there. Then, when we've had a look we make sure that the water is poured carefully back into the pond. We caught some fresh water shrimp, some really big tadpoles and some leeches. The tadpoles haven't got any legs yet, but they were very big and there are a lot of them which is good! There were also some really small creatures in there that we could hardly see, but we weren't sure what these were. Miss T and Laura said that if we do some more pond dipping in a few weeks there will probably be more to look at. We really enjoyed this activity.
We had a race back up to the log circle from the bike ramps and on Thursday, Group 2 showed some fantastic team work and communication skills when lifting a really heavy log over the balance beam pit near the bike ramps. There was no way that the log could have been lifted by only a few of us because it was very heavy, but because we all worked together, we managed to put it safely over the pit so we could walk along it. You'll see from the photos how well we did with this.
Have a look at some photos below.
Week 2 - 3rd and 5th April
Visiting the woodland
The children in both groups really wanted to spend time with our animals before going in to the woodland this week, so we made sure all the animals had some tasty treats out of the fruit waste piggy bucket. There was some sweetcorn for the chickens and we saved a bit for the chicks, but we made sure they only had the middle out of the sweetcorn because they are too little to digest the skin just yet. Some of the chicks came out of their coop to see us, but we were careful not to let them roam too far in case they got lost. The mummy hen makes a clicking noise and when they hear that they all run back to her.
We went into the woodand and sat on the log circle. We had a health and safety talk about how to be careful in the woodland and how we need to work together and look out for each other to keep safe. Miss T showed us the Happy Bag and explained where the first aid kit is kept so that we know where it is if we need it.
We tried on some work gloves that we will need to wear if we are picking up litter or if we are using tools. The gloves have a special grip on the palm and Miss T and Laura wanted to make sure we knew how to put the gloves on and how to take them off and roll them up in pairs. We were very good at this and helped each other if we were unsure.
We tidied up the forest school area - there was a lot of litter, even though there are bins and we tidied up the mud kitchen because the pots and pans were on the floor! We talked about the trees and how we need to look after them and then we went to have a look at the new Community Garden at the top of the woodland. On Thursday we moved a big pile of chippings, in buckets and wheelbarrows, down to the swing in the woodland. The floor under the swing has become very worn because of the amount of people who use the rope swing, so we put the chippings down under the swing to protect the ground.
Have a look at our photos below.
Week 1 - 26th and 28th April
Visiting our Animal Park
We spent the whole session on the Animal Park this week. We were all very enthusiastic and excited and although some of us were a bit worried about meeting all the animals, by the end of the afternoon, we had made friends with Horace the pig, (and Olive, even though she's a bit grumpy...) Norris, Norbert, Ned, Scooby and Shaggy, our goats, our six guinea pigs and our ducks and chickens, and best of all our newly hatched chicks! We had a long discussion about how some eggs turn into chicks and why some eggs don't, which was really interesting. We talked about incubation and what that means and also what it means when a hen goes 'broody'. We collected lots of eggs from the chicken coops and next week we'll have a look in the duck coop, where two of the ducks are also sitting on eggs and incubating them. They should hatch in about two weeks. We also changed the water in Horace's drinking tub so that it was lovely and fresh. We learned some good skills there too, like how to fill up the watering cans so that they're not too heavy to carry.
Miss T and Laura were very impressed with both groups - some of the children asked some amazing questions, they listened to each other and asked further questions after listening to the answers. Everyone was very gentle with the chicks and we are lookiing forward to seeing if any more have hatched by next week!
Have a look at some photos below.