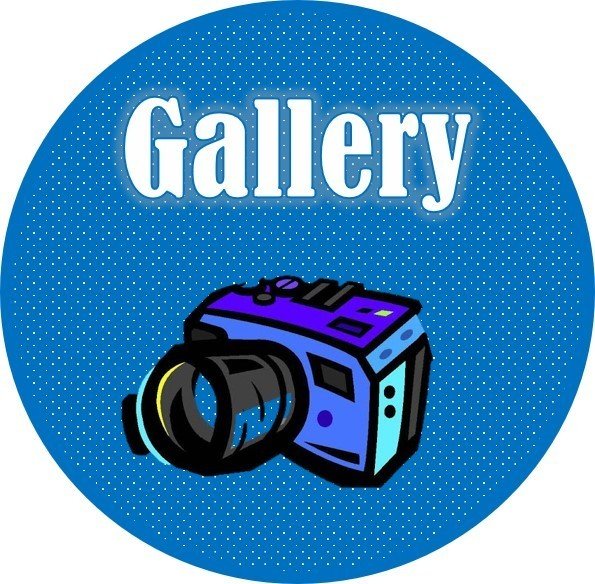 Meerkats know Meerkats!
Our meerkat mob wrote non-chronological reports about meerkats! They wrote some super sentences and finished off their non-fiction booklets with a great cover too. They know lots of meerkat facts to share with you!
Repeat Pattern Printing!
Pupils used a variety of objects to print a repeat pattern. Some of our results would make great wrapping paper!
Spotty Maths!
Our meerkat mob looked fantastic dressed in their Pudsey gear today and we did some spotty maths for Children In Need. We used smarties and straws for base ten and practiced adding and subtracting tens and ones. There were some tricky subtractions with exchanges but the incentive of eating smarties at the end of the lesson worked wonders and we got lots of answers correct!
Giant Map Work!
As part of our current Big Question about continents and oceans, we went into the hall and unrolled the huge world map. First, we identified the continents and oceans and then we tried to place different animals where we thought they would live. Lots of our meerkat mob were very good at recognising whether an animal would live in a cold or warm place. We also placed ourselves where we would like to visit and next to an animal we would love to see in the wild. We have some budding travellers and zoologists in Year 2!
Science: Re-using and Recycling!
Our recent science homework was to reuse something we were going to throw away and make it into something useful or fun. Lots of pupils had a go at this task and made some super things. We made bird feeders, butterflies, a watering can, pom poms, robots, Halloween decorations, a clever Christmas lights reel, money boxes and some great pencil pots! We have shown what great 'Garbage Gurus' we are with our work on materials this year. Check out our fantastic re-using below...
Black History Week.
We learnt about the Black History Hero - Rosa Parks during our learning this week. We thought about whether good people can be arrested and what standing up for what you believe in might actually involve. We also made a Rosa Parks comic strip, telling her story and unscrambled a famous image of her. We now know a great deal about Rosa Parks - ask us!
Printing The Great Fire
We completed our Big Question work today by printing a scene from the Great Fire of London. We had made our backgrounds using warm colours and collage and created a printing block of a Tudor house ready for printing. Using rollers and ink we printed our design and created some super artwork. It was a little bit messy but good fun and the results were amazing. What arty meerkats!
Reading Buddy Treat!
We had our first treat for completing our Reading Buddy homework. Every meerkat has been practicing their reading comprehension this term - well done! We had a Halloween party which was frighteningly fun! Lots of us dressed up in spooky costumes - thank you to parents for making this possible!
We made bats and spiders. It took a while so Halloween crafts will be one of our Golden Time activities this week for pupils who missed out.
We had some spooky snacks. Yum! Yum!
We also played some games, such as making the best mummy during a Halloween song!
Meerkat Maths!!
We have been learning our 2 times table and will soon be practicing on TT Rock Stars to improve our multiplication facts. To help with our 2's we made times table spinners and are aiming to know these facts off by heart to achieve our first maths target.
Great Fire of London: The Animated Movie!
Our first ICT group used their i-pad animation skills this week to recreate the fire breaking out in Thomas Farriner's bakery on Pudding Lane. Watch our finished clip below. Further episodes will be uploaded as we complete them. What will happen? Can Thomas put the fire out quickly? Will it be forever known as the 'Small Bakery Fire of London?'
We are animators!
This half-term we have been learning about animation in our computing lessons. We began by making a flipbook and investigating how objects in pictures can appear to move if you view them quickly. We then found out about stop-motion animation and we had a go at making our own space themed clips. You can see a few of our creations below. Each pupil has uploaded their clip onto SeeSaw too. It takes a long time to make just a short clip but we enjoyed creating our own mini-movies!
Burning Houses on the Playground!
When we made our little Tudor houses in class and pupils couldn't wait to burn them!
One of our Big Question learning challenges was to find out if fire spreads easier when things are close together. We made cardboard houses and did a little investigation on the playground. We arranged half of our houses tightly packed together, just like London houses were in 1666. We then arranged the other half more spread out. We set fire to one house in each arrangement and observed what happened. We quickly saw the reason the Great Fire spread so quickly back in 1666! Check out our investigation below:
Forest School Science!
It was a bit wet and soggy when we went to Forest School this week but it didn't prevent us from having lots of forest fun! We spent a few minutes with the animals before heading to the log circle in the forest.
Despite the rain, Laura managed to light the campfire and we tested different materials to answer our investigation question 'Which material is best for rebuilding London after the Great Fire of 1666?' The pupils showed what clever scientists they are and discussed the properties of different materials. Miss Thompson was very impressed and handed out many dojos.
After our super science, we had time to explore and play. We were nature detectives and hunted for examples of different colours in the Autumn woods. Pupils also went mini-best hunting, played in the mud kitchen and had a great time swinging!
To finish off our afternoon, we had stewed fruit with homemade biscuits and flapjack around the campfire. It was delicious! Thank you Miss Thompson! A bit of rain doesn't stop our meerkat mob doing super science! We had a great time in the forest.
Comparing Crocodiles!
We made snapping crocodiles in maths this week to help us compare different representations of numbers. Pupils showed some great place value knowledge and are fantastic at working with tens and ones.
Arty Meerkats!
We have been creating lots of fantastic art in Year 2 this week. We had an art morning led by Miss Walton which we all enjoyed a lot. She taught us about Vincent Van Gogh and his amazing paintings. Did you know he painted over 2000 pictures in just 10 years?! Inspired by his Sunflowers painting, we had a go ourselves after watching Miss Walton create some brilliant sunflowers. Have a look at our wonderful sunflower art!
Great Fire of London Pre-learning Task!
Our pre-learning task for our very first Big Question was to create a poster, leaflet or video telling the rest of the class some fire safety tips. The posters and videos we created could be used by Derbyshire Fire Service because they are eye-catching and contain lots of useful information. Our Meerkat Class are fantastic at fire safety! Check out our wonderful work. We did have some brilliant video clips too, they were super clear and contained lots of great information and even some demonstrations of Stop! Drop! And Roll!
Materials Detectives!
Our new meerkat mob had a fantastic first week in Year 2 and I am very excited to be teaching such a clever bunch of pupils! In our first science lessons all of the meerkats showed what a great deal they know about materials and their properties already! After discussing different objects and what they are made from, we put on super specs and hunted around the classroom for evidence of different materials. We found lots of things and sorted and categorised them really well. We even discussed objects made from multiple materials. What super scientists!
Reading Buddies!
We have had a fantastic start to the new school year in Meerkats class! As well as showing our wonderful number knowledge, writing super sentences and thinking about our first Big Question, we have been busy making our reading buddies to help us with our reading homework. They look great and we can't wait for our first homework task next week!
Meet this year's Marvellous Meerkat mob!!
We had a fantastic transition morning and, as you can see, the whole mob are marvellous at drawing meerkats. A great start to Year 2!