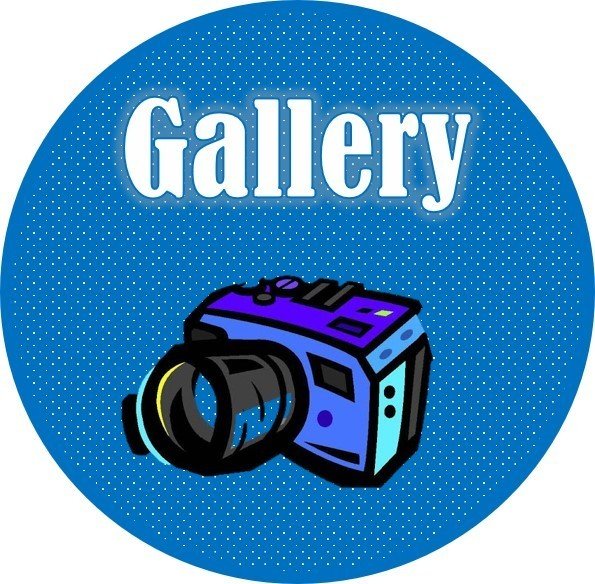 More Gold Badges!
These marvellous meerkats received their gold badges this morning. Well done to all of you. Enjoy playing in the Golden Area and keep up your fab behaviour!
Super Silver!
One of our meerkat mob gets their silver badge this week. They haven't missed any Golden Time at all since they joined our class! Well done. You can now use the pogo sticks and space hoppers at break!
Tennis Superstars!
We began our tennis coaching in P.E. today and will be continuing to improve our skills for the rest of this term. We got off to a super start and may have a Wimbledon Champion or two in our meerkat mob! Check out the photos of our first lesson:
Gold Badges!!
Here are the first meerkats from our mob receiving their Gold Badges today. They have not lost any Golden Time all year and show super behaviour every day. Not only that, they all read every week and complete homework too. We are really proud of these meerkats and hopefully other members of our mob will soon join them playing with the toys in the Golden Area at lunchtimes. Well done to our golden pupils!!
Terrific Tartan Weaving!
To complete our Katie Morag Big Question we have been looking at tartan and made some tartan patterns by paper weaving. Check out our new tartans below...
Cracking Kilts!
We also designed a kilt for Katie Morag with our own tartan design on it. There are some budding fashion designers among us!
Silver Badge!
Another Marvellous Meerkat receives their silver badge this week. They can now play with the silver toys and are working towards their gold badge already! We are very proud!
Bronze Badge!
One of our newest Meerkats gets their Bronze Badge this week! They haven't missed any Golden Time since joining us. Well done!
May Day Celebration!
Traditionally in Year 2 we would perform the country dancing we have been learning in our P.E. lessons in an assembly for the whole school and parents. Unfortunately, it is not possible to do that this year so we recorded our assembly for you instead. Take a look below at the clips of us singing, dancing and crowning our May Queen (a fabulous job from our May King and Queen!). We hope you enjoy our celebration and hopefully there is some sunny weather now in store for us.
How do you make porridgies?
One of our Learning Challenges this term is to discover how to make porridgies. In The Baking Day Secret, Katie Morag has a midnight feast of sweet, syrupy porridgies with her brother, Liam. Porridgies are what the Scottish islanders of Struay call flapjacks! We followed the Baking Day Secret recipe to make some and had a taste on Free Friday. We all enjoyed them as much as Katie Morag and are now busily writing our own instructions. If you want to have a go yourself, you can follow the recipe below. We added chocolate chips to ours. Yum!
Silver Badge!
One of our marvellous meerkats received their silver badge today. They can now play with the silver toys. We are pleased as punch to be awarding silver badges for good behaviour. Well done!
Incredible Islands!
Our pre-learning task for our Katie Morag Big Question was to create our own island. We made them, drew them or even created them on minecraft! We also identified human and physical features that we had included. A super effort was made and our islands really are incredible! Check them out below:
More Silver Badges!
More of our marvellous meerkats received their silver badges today. They can now play with the silver toys at break and lunchtimes. Well done! Your behaviour is great!
Drawing and labelling plants.
We used our artistic skills today by making observational drawings of plants to begin our plants topic. We had some very good sketches, some could go in a gallery! We then labelled each part of the plant and described the function too. Check out how much we know about roots, leaves, petals and the stem!
Super Sunflower Seeds!!
We have been planting sunflower seeds and will also be planting some gladioli bulbs to observe how seeds and bulbs grow into mature plants. We have a diary to log how fast our seeds grow and hopefully before the end of term they will be taller than us!! Watch this space to see what happens!
Silver Badges!
The first meerkats from our mob were awarded their silver badges today. They can now play with silver toys at breaktimes and lunchtimes. Well done to all of you. That is a lot of marvellous behaviour for many many weeks!
Bronze Badge!
Another marvellous meerkat gets their bronze badge this week. Well done and keep up the great behaviour!
Diversity Artwork
We talked about the vocabulary: diversity, multicultural, tolerance and discrimination. We decided which were good and which not so good. We then made some diversity artwork by piecing together faces from around the world. The result will make a fantastic display!
Easter Egg Hunt
We made Easter baskets and went egg hunting on the playground. It didn't take long for our keen eyes to find them all! Don't eat all of your chocolate at once and have a super Easter!
Bronze Badge Winner!!
Alex gets his bronze badge this week. Well done - all the meerkat mob are really proud of you!
Array Hunt!
As part of our maths unit on multiplication, we used our keen eyes to spot different arrays around the school. Once you start looking for arrays, you notice them everywhere! Can you spot any in your classroom or home? Have a look when you are out and about too!
RED NOSE DAY 2021
Pupils came to school dressed in red to raise money for charity.
Year 2 Safari Film!
Our make believe trip to Africa is ready to watch. All of the pupils did a great job performing in front of the green screen and now it looks like we really did take a school trip to the African savannah. Which animals would you like to see in Africa?
We hope you enjoy the movie!
Adam Pepper Day!
We had a fantastic day of film related learning this week when Mr Pepper came into Meerkats Class. To tie in with our science topic of habitats and the wildlife park we watched clips of big cats on the African Savanna and wrote some super descriptive sentences. In the afternoon we made a safari film with the aid of a green screen. We can't wait to see the finished film when Mr Pepper has sprinkled some movie magic!
World Book Day!
In the midst of lockdown we did lots of great reading activities for World Book Day! Well done to the meerkats who won prizes for their Reading BINGO. Did you guess the masked readers? You have shown some super reading skills with your online activities and lots of you kept up with your reading practice every week. We are so looking forward to hearing you read when you return to school! Check out our Extreme Reading photos below...
Key Stage 1 Christmas Performance
We are very proud of the fantastic effort pupils went to in what has been an unusual term. They did miss performing to your smiling faces in the hall! We hope you enjoy their songs and dancing!
Merry Christmas!
Mr Scott, Miss Fenlon & Miss Shally
Super Santa Stockings!
Our Design & Technology project this term was to design and make a Christmas stocking. We had some super ideas for how they would look and then, like most 6 and 7 year olds, forgot all about these when we started making them! Luckily, they were still wonderful and we showed super cutting and sewing skills. All we need now is a visit from Santa to fill them!!
Christmas Forest School Crafts!
On Monday we had a great afternoon with Miss Thompson and Laura making some Forest School crafts. We have been learning about Stick Man in literacy, so we made stick reindeer and then used log cookies to make fantastic snowman decorations. We all followed the instructions really well and had some great Christmas crafts to take home at the end of the afternoon. Thank you to Miss Thompson for all that wonderful preparation - we would never have made them otherwise! Have a look at our super creations.
We Are Animators!
Working in groups we animated different scenes telling the story of the Great Fire of London. Pupils were very patient making their films as it takes a long time to get just a couple of seconds. Some of us now want to be animators and film-makers when we are older!
Lola, Hayden, Ronnie, Ollie, Joe, Acacia and Lydia used stop-motion animation to show how the Great Fire started in a bakery on Pudding Lane. Thomas Farrynor went to bed and his oven caught alight. See what happens to the poor maid!
James, Milo, Jack, Lincoln, Liam, Phoebe and Freya used models and their fab animation skills to show how the fire spread from the bakery across London.
People used boats to save themselves and their belongings. Amelia, Kane, Riley, Alex, Owen, Alice and Sofia brought this scene to life.
We used our ICT skills to show St Paul's Cathedral being destroyed by fire. Arlo, Jayden, Lottie, Thomas, Harvey and Bella managed to get Samuel Pepys writing in his diary in their clip and King Charles II makes an appearance too!
Amazing Animation!
We brought our models to life by using Stop Motion Studio on the ipads. We made short clips and realised that making an animated film takes a lot of time and patience! We are going to use our animating skills to bring the Great Fire of London to life very soon!
Plasticine Animation!
This term we are learning about animation in our ICT lessons. To practice making some stop-motion animation clips we made plasticine characters which we will animate with the ipads.
More Bronze Badge Winners!
Three more marvellous meerkats were awarded their bronze badges today. A big well done and keep up your super behaviour!
Forest School 1st December
We had a great afternoon in Forest School today! We spent some time in the animal park getting to know and feeding lots of the animals. We then went into the forest school area to carry out our science investigation - 'Which material would be best to rebuild London after the Great Fire of 1666?' Pupils were super safe and very well behaved. Afterwards, we had time to explore and play before having some delicious soup that Miss Thompson had made. Lots of pupils really liked the vegetable soup. Yes, they enjoyed eating vegetables - don't let them tell you otherwise! Thank you to Miss Thompson and Laura, we had a great time and we are really looking forward to our Forest School sessions in the Summer.
Another Bronze Badge!
Another Marvellous Meerkat got his bronze badge and pencil this week. Well done. You have super behaviour and are now on your way to earning your silver badge.
Bronze Badges!
Lots of Meerkats class were awarded their bronze badge and special pencils today. It is not easy showing brilliant behaviour and not missing Golden Time for 10 weeks. Well done to all of you!
Spotty Subtraction!
Last week we did some spotty maths on Children In Need day. We used smarties and straws to practice our subtracting skills, exchanging a ten for ten ones so that we could complete our sums. We then got to eat our smarties in Golden Time!
Continents Mobiles
To complete out first Big Question we made continents mobiles and they look great! We learnt a lot about continents and oceans during our first half-term and enjoyed learning about the world and how different the continents are! We know that Africa would make the best continent home for Sunny the meerkat and investigated where different animals live on our planet.
African Tile Printing
We know that Africa would make the best home for Sunny the Meerkat. As part of our topic work we have designed some Africa inspired tiles for printing. It was tricky drawing onto polystyrene but our finished prints came out really well! Check out our designs.
BIG MAP Work
Our Big Question this term is 'Which continent would make the best home for Sunny the meerkat?' To try to answer this we got out the huge world map in the hall and discussed how we know which places are hot and which are cold. We labelled the continents and the oceans before deciding where we thought different animals might want to live. Ask you child where Sunny the meerkat lives - they should know!
Times Tables Spinners!
We have been learning our 2, 10 and 5 times tables. It may take us a while so don't worry if you are not there yet! We made 2 x table spinners in class to help us get better and quicker at 2 times tables questions.
Don't forget you can also log onto Times Tables Rock Stars to practice your Year 2 times tables!
Glitter Bugs!
To begin our science unit on 'Animals Including Humans' we have been thinking about how we keep clean to stay healthy. We did a glitter bugs activity to see how easily we might pass germs around the room if we don't keep our hands clean. We rubbed a bit of lotion onto our hands and then rubbed different coloured glitter on top. After we had touched some pencils and rulers and shook our friends hands, we had a close look around the room. the things we touched were covered in tiny specks of glitter and we all had a rainbow of coloured glitter on our hands! We discussed what this told us and the importance of washing our hands and using tissues if we sneeze. We gave our hands (and the rulers and pencils) a good clean and know how we can make sure we are germ warriors in school!
Handwashing Investigation
At the beginning of our new school year we discussed the changes we could see around school and the importance of washing our hands. We were asked the investigation question 'What is the best way to remove bacteria from our hands?' and set about answering this using our super science skills. We made a prediction (a clever guess!) and then decided that we needed 3 people to wash their hands using cold water, warm water and warm water and soap. We discussed how we could make sure the test was fair. Look at our photos below and see if you can work out which of our 3 science guinea pigs washed their hands in which way.
We presented our investigation as a comic strip and now know the best way to remove bacteria!
Meet the Marvellous Meerkats!!