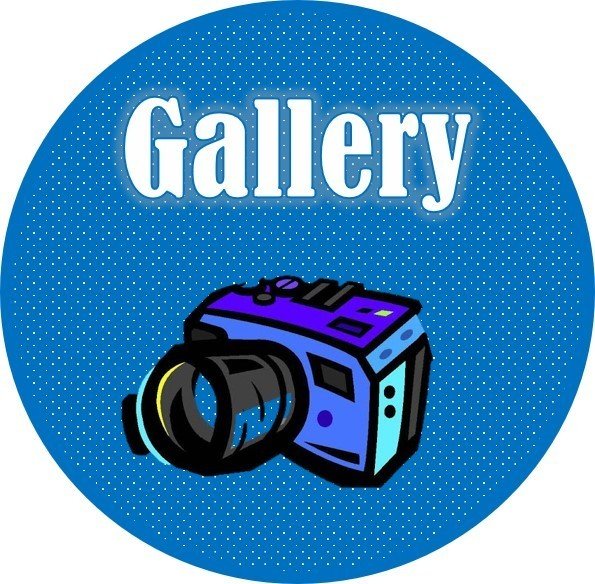 Making Porridgies!
In the Katie Morag story 'The Baking Day Secret', Katie Morag and her brother Liam enjoy a midnight feast of sweet, syrupy porridgies (flapjack). Today we carefully followed the recipe for making this treat and will write our own set of instructions next week. We took some of our baked goodies home for our own midnight feast, Katie Morag style!
May Day!
We performed our May Day celebration on the playground and filmed it for you to enjoy.
The Big Set Dance:
Our Meerkat Mob did a fantastic job learning our country dances in our recent P.E. lessons and some have a natural rhythm! We enjoyed dancing and singing for you and hopefully Summer really is on its way!
Our Pre-Learning Task: Katie Morag and the Baking day Secret!
Before we broke up for our Easter holidays, we read the Katie Morag story 'Baking Day Secret'. Our pre-learning task was to bake a treat better than Katie Morag's Mum (not very difficult!). Lots of our Marvellous Meerkats are star bakers and cooked some wonderful treats. Thank you to our helpful adults who helped us kick off our new Big Question in yummy style! Miss Fenlon and I even got to try a couple and they were scrumptious.
Planting Sunflower Seeds!
This week we planted sunflower seeds as part of our Plants work in science. We watered them carefully and hope they will germinate soon! We will use our observation skills and keep a diary detailing how they are growing.
Junk Model Animals!
We completed our junk model animals this week and they look so good we could make our own Wildlife Park! Thank you to parents who supplied junk for our modelling.
Easter Egg Hunt
We had an egg hunt on our last day of term and had lots of fun searching for eggs. In the interest of fair play, we then shared them out back in class. We also made Easter cards and Easter symbols to go in our baskets along with our chocolate eggs. Hoppy Easter!!
Yorkshire Wildlife Park Trip!
We had a fantastic day on our class trip to Yorkshire Wildlife Park. Pupils were well behaved and didn't let some poor weather spoil the day. We saw lots of amazing animals and learnt about the great things that wildlife parks do for animals. We experienced our Big Question for this term close up! We must have walked for miles and will sleep very well tonight!
We had to begin our day with a visit to the Meerkats! They were just being fed and, despite the cold, came out to say hello.
We walked through the Lemur Woods and got pretty close to these funny creatures. They didn't like the snow any more than we did!
The baboons weren't wearing party hats like in our music lesson song 'Zootime' but they did look funny. They go mad for a banana!
The Wallaby Walkabout was great and we saw a small joey in his Mum's pouch!
It was polar bear weather so they were out and about eating horsemeat!
In the South America Viva! we saw lots of interesting animals from that continent. One of them was the Capybara, the world's largest rodent, Freddy thought they looked like weird beavers and Isla said they were giant guinea pigs (they are related!).
Judging by how often we asked about it, lunch was the highlight of our trip!
After our lunch we saw some giraffes eating their lunch. Ours was tastier!
Next we went to the Leopard Lookout and then saw a couple of tigers being fed by the rangers.
Our final animal stop was Point Lobos, a new seal enclosure. At first it looked as if there were no seals at all but then they splashed around for us!
There are lots of playgrounds at the wildlife park and we had fun on some of them!
What a wonderful day! Despite the snow as we came into school, the sun did shine on us a lot and we had a super time seeing some amazing wildlife.
Array Hunt!
This week Meerkats Class have been exercising their multiplication skills and completing lots of great maths. We went on an array hunt around school and, once we started looking for arrays of neat rows and columns, we saw them everywhere!
Animal Habitats!
Our pre-learning task for our wildlife park Big Question was to create an animal habitat. Well done to pupils and grown-ups for making such brilliant examples of environments where animals live. We have had a variety of amazing habitats and animals from cold polar habitats and the hot savannah to underwater habitats with a variety of sea creatures and real sand! We also have the life cycle of a sea turtle and a hairy house spider in a very familiar habitat. All were fantastic! Thank you to parents for supporting pupils once again and it is a great start to our new Big Question. Meerkats have been completing some super science work on 'living things and their habitats' in class this week too. We are enjoying learning about animals and where they live. Check out our amazing animal homes!
WORLD BOOK DAY!
Pupils looked fantastic in their costumes! We had a super day including many book related activities. We made bookmarks, Mrs Marshall, Miss Rowlnad and Mr Scott read us their favourite children's book and we had an author visit. We also began our new D&T project 'making a moving story' by investigating sliders and using the vocabulary 'vertical' and 'horizontal'. We then made book themed moving pictures to practice using sliders.
An amazing book day!
Key Stage 1 Science Morning!
We had a fantastic morning investigating the world round us with different science activities. Mrs Booker showed us how to make magnet mazes, we did paper towel chromatography with Mrs Marsh, learnt about the human skeleton with Mrs Attenborough and investigated forces on ping pong balls with Mr Scott. Groups were all well behaved and asked some super science questions!
Japan Collage!
We have been learning about the artform of collage this half-term and investigated the work of some famous collage artists. We then used our assembling skills to cut and stick lots of things Japanese to make these wonderful Big Question collages. There were lots of happy accidents as we cut, ripped, painted and stuck things down. We could open our own collage gallery!
David Nieper Academy - Enterprise Morning
Our meerkat mob had a fantastic morning when they visited David Nieper Academy for enterprise activities. We played Top Trumps, designed our own monsters, worked as a team to make a Monster Top Trump card, fashioned a monster from salt dough and created a monster fact file. It was a busy morning! Pupils showed great teamwork in working together to achieve their goals and we almost won the final Top Trumps game against other schools. Behaviour was excellent and the meerkat mob made us very proud!
Japanese Numbers.
We have been learning to count to 10 in Japanese. Check out the video clips of our super counting with actions to help us remember each number.
Sumo Stars!
We were so busy on Japan Day that we didn't have time to dress up as sumo wrestlers. Here is what some of our meerkats class would look like as sumo sports stars...
Japan Day!
Pupils came into school in some great Japanese themed dress-up. They were raring to learn more about Japan as soon as they entered the class. A big thank you to parents for their super efforts in making the day a success. The Japanese Meerkats looked amazing!
The first aspect of Japanese life we looked at was the ancient sport of sumo wrestling. We learnt about the rules and discovered the serious ceremony around each bout that usually lasts only a minute! We went into the hall and had our own sumo tournament. We also had another fun competition based on crazy Japanese game shows.
When we investigated Japanese life in a bit more detail, we found out that they love all things kawaii (cute). In fact, they even make the lunch in their Bento lunchboxes look super cute. We decorated some kawaii cookies as cute bunnies, kittens and bears. See our yummy kawaii skills below!
Since Japan is comprised of over 6000 islands it was not a surprise to discover that they eat a lot of fish. In fact, they have a super healthy diet which enables many Japanese people to live past 100! We had a go at making sushi and created a raw fish, vegetable and rice banquet!
With or sushi complete, we tasted and wrote about different Japanese snacks. We tried sushi, ramen noodles, rice snacks, wasabi seaweed crisps (they taste as bad as they sound!), Pocky sticks and Hello Panda. Some were more popular than others (sushi is an acquired taste!) but we had lots of fun tasting food from another culture.
We had a great day learning more about a very different country. We are looking forward to the rest of our Big Question lessons this term. It is a shame we cannot go on a school trip to Japan!
Life Cycle Spinners!
This week in our science lessons we have been learning about the life cycles of animals and humans. We investigated the life cycle of a duck and a butterfly then later in the week made butterfly and kangaroo life cycle spinners to show exactly how the cycle works. Super scientists!
Painting With Scissors!
This week we were learning about the artist Henri Matisse and how he began making paper collages with scissors and paper when he could no longer paint. Mrs Hilton helped us make these fantastic Matisse-inspired collages of colourful overlapping shapes. Many merits and dojos were awarded for our fantastic artwork. Mrs H almost got a merit until we realised her unnamed artwork wasn't completed by a pupil! Now we know how to make a simple collage, we will be developing our skills to make a Japan-inspired collage.
Eeeeeeeww! Disgusting Sandwiches!
We have been reading The Disgusting Sandwich by Gareth Edwards in our literacy lessons and today we made our own yukky snacks. The pupils did a great job of making some truly revolting looking sandwiches and were relieved when they were told they didn't actually have to eat them! We are now going to write some great instructions about making disgusting sandwiches. Don't take a look if you are feeling a bit queasy - they might make you sick!
Another Bronze Badge!
One more of our meerkat mob can now come into school after break and dinnertime without lining up. We are super proud that this meerkat has been moving up the rewards chart! Well done!
Making Milkshakes!
This morning we made milkshakes as part of our literacy work so that we can write a simple set of instructions. They were a tasty treat whilst we completed our writing work and, now we know how to make them, we can write some marvellous instructions telling you how to do it!
Bronze Badge!
One more Marvellous Meerkat was awarded their bronze badge today. Their behaviour is getting better and better and they can now come straight in at the end of break. Well done!
Christmas Stockings!
Our Design and Technology project this half-term was to make a Christmas stocking. We investigated and looked at different stockings, taking note of the material they were made from and how they might be used. We then designed our own stocking and developed our sewing skills in making them. The pupils got very Christmassy adding felt decorations and now have a super stocking to hang up for Santa! Merry Christmas Meerkats!
Our Continents Mobiles!
As part of our Big Question work this half-term we have been learning about the continents and oceans of the world. We used the internet to find continents facts and practiced using keywords to find information. We then made these fantastic mobiles. We now know lots about the continents - see if your child can remember one of their facts!
Christmas Party!
Meerkats, Elephants and Sheep enjoyed their Christmas party day! We continued making our Christmas stocking in the morning alongside some festive activities. After lunch we played four corners, matching pairs, the gloves, scarf and chocolate game and proved brilliant at musical statues (parents, your children can be still and quiet!) We then had party food and pass the parcel in the hall before handing out gifts that Snowball our elf delivered from Santa. Pupils showed some great manners and played their games really well. We all felt very Christmassy!
Snowball!
View our gallery below to see what Snowball our class elf has been up to!
Reading Advent Calendar.
Many pupils have been completing great home reading in December and doing an awesome job with their reading tasks. Well done to all of those who completed the whole calendar and earnt their prize. Your reading is improving a lot too!
Bronze Badge!
Another Marvellous Meerkat earns their bronze badge for good behaviour this term. Well done and keep it up! We are very proud!
African Printing!
Our Big Question work has led us to the conclusion that Sunny the meerkat would most like to live on the continent of Africa where it is hot and dry with a good supply of yummy scorpions! With this in mind, we have been developing our printing skills by making a printing block inspired by African prints using polystyrene. Once our block was completed, we used a roller and ink to make repeated prints and the results were very impressive. What perfect printers!
Bronze Badges!
Another 3 marvellous meerkats get their bronze badges this week. They can now walk straight in from the playground when the whistle blows. We are really pleased with how their behaviour has improved this term. Great work, guys!!
Snowball the Elf!
We have had a visitor in class since the beginning of November. Snowball the Elf! He is here to check how good we are and report back to Santa. Unfortunately, he isn't perfect himsELF! See what he has been getting up to below.
Science: Re-using and Recycling!
Our recent science homework was to reuse something we were going to throw away and make it into something useful or fun. Lots of pupils had a go at this task and made some super things. We have shown what great 'Garbage Gurus' we are with our work on materials this term. Check out our fantastic re-using below...
Bronze Badge!
We have another well behaved meerkat who received their bronze badge this week. Well done! We are really proud of what a marvellous meerkat you are!
Giant Map Work!
As part of our current Big Question about continents and oceans, we went into the hall and unrolled the huge world map. First, we identified the continents and oceans and then we tried to place different animals where we thought they would live. Lots of our meerkat mob were very good at recognising whether an animal would live in a cold or warm place. We also placed ourselves where we would like to visit and next to an animal we would love to see in the wild! Finally we tried to identify where different countries might be. This was tricky but some of our mob are very good geographers and won't get lost if they travel around the world!
Bronze Badge Winners!
We have our first batch of meerkats receiving their Bronze Badge. This means their behaviour around school and our classroom has been impeccable all term. Well done to all of you! We are very proud of the great and well behaved pupils you are! You should be proud too!
Spotty Subtraction!
We did some spotty subtraction on Children In Need day with smarties and straws to practice exchanging a ten for ten ones. The incentive of eating smarties at the end of the lesson worked wonders as we got nearly all our questions correct!
Part 4: St Paul's Cathedral is destroyed!
Our final group used their stop motion animation skills to show how St Paul's Cathedral was destroyed by the Great Fire. If you look closely you will see Samuel Pepys writing his diary. King Charles II makes an appearance too! Click on the video below to view the clip.
Part 3: Londoners escape the Great Fire on the River Thames.
Our third group of meerkats used their ICT skills in stop motion animation to recreate people fleeing the Great Fire of London on the river. Click on the video below to view their film.
The Great Fire of London: Part 2!
Sadly, the fire that started in Tom Farrynor's bakery was not easily put out and it spread across London! The second group of marvellous meerkats showed the fire spreading from Pudding Lane using props and an ipad. Click below to see their animation.
Great Fire of London: The Animated Movie!
Our first ICT group used their ipad animation skills this week to recreate the fire breaking out in Thomas Farrynor's bakery on Pudding Lane. Watch our finished clip below. Further episodes will be uploaded as we complete them after half-term. What will happen? Can Thomas put the fire out quickly? Will it be forever known as the 'Small Bakery Fire of London?'
Burning Houses Investigation!
One of our Big Question learning challenges was to find our if fire spreads easier when things are close together. We made cardboard houses and did a little investigation on the playground. We arranged half of our houses tightly packed together, just like London houses were in 1666. We then arranged the other half more spread out. We set fire to one house in each arrangement and observed what happened. We quickly saw the reason the Great Fire spread so quickly back in 1666! Check out our investigation below:
Great Fire of London Printing!
We created some fantastic Great Fire of London prints in our art lessons this week. First, we made an inferno collage using paint, paper and tissue for our background. We then made a printing block by sticking polystyrene strips onto card. Finally, we used printing rollers and ink to transfer our printing design onto the background. It was a messy business but well worth our super results!
Forest School Science Investigation
This week Meerkats Class had a wonderful session in Forest School to answer our investigation question: Which material will be the best to rebuild London after the Great Fire? We acted super sensibly around the campfire and sorted different materials into those we thought would burn easily, those that might take a while to burn and materials that would not burn. Our predictions were very good! Brick and metal do not burn and we decided that brick would be most suitable to build houses as the metal got very hot! A big thank you to Miss Thompson and Lauren for helping us complete our investigation!
We also had time to explore the animal park and say hello to Horace, the goats, many chickens and some tiny quails!
AND! We had some delicious veggie soup. Yum!
Plasticine Movies!
We have been learning about animation in our ICT sessions and know that characters can come to life and move through flipbooks, stop motion and computer animation. First we made plasticine characters that we could animate and move. We then used 'Stop Motion' on the ipads to make a short clip bringing our models to life. We will now use our animating skills to work in groups and tell the story of the Great Fire of London - watch this space for our finished clips!
Bounciest Ball Investigation!
Our science investigation question was 'Which ball is the bounciest?' We had a variety of different balls made from different materials. We predicted which one we though would be the bounciest and then tested them. We dropped them from the same height to keep the test fair. Plasticine and paper make rubbish bouncy balls and a large plastic ball is best!
Times Tables Spinners!
We are great at counting in 2's, 10's and 5's - we now need to learn our 2, 10 and 5 times tables so we know them off by heart. We made times tables spinners to help with this and are bringing them home so we practice with mums and dads! We are also using TT Rock Stars to help with our times tables - one of our maths targets is to get a TT Rock Stars certificate in assembly!
'Greater Than' / 'Less Than' Crocs!
In our recent maths lessons we have been comparing numbers and objects. To show how great we are at recognising the greater number, we made 'greater than / less than' crocs and used different apparatus to make number representations.
Our Meerkat Mob Love Books!!
We have been looking at the differences between fiction and non-fiction books this week. We then had a think about which books we prefer reading and made some super recommendation cards for our class reading corner. It was great to see how much the pupils like books and with all of their home reading they will be making great reading progress this year!
We are also visiting the school library each week for our meerkat mob to choose a book to share at home with parents.
Materials - Out and About!
We were on the hunt for different materials around the school grounds today. We spotted lots of things made from plastic, metal, wood, glass, rubber and stone on our school playground and had a good think about why they had been made from those particular materials.
Our Great Fire of London film!
We settled down and watched our Great Fire of London movie today starring Class 2! We loved seeing ourselves on screen and Mr Scott said we did a fantastic job with our acting and narrating. Get yourself some popcorn or a cup of tea and watch it yourself - it is very educational!
Mr Pepper Film Day
We had a great day on Tuesday learning lots about the Great Fire of London through film clips and pictures. We thought about what London was like in 1666 just before the Great Fire and learnt how it started in a bakery on Pudding Lane. We wrote some super sentences and completed artwork too. In the afternoon we made our own film about the fire and, using the magic of 'green screen', we will be actually be in London in 1666! Look out for the premier of our class film coming very soon!
Materials Detectives!
After discussing different materials and objects, we put on super specs this week and hunted around the classroom for evidence of different materials. We found lots of things and sorted and categorised them really well. What super scientists!
Meet this year's Marvellous Meerkat mob!!