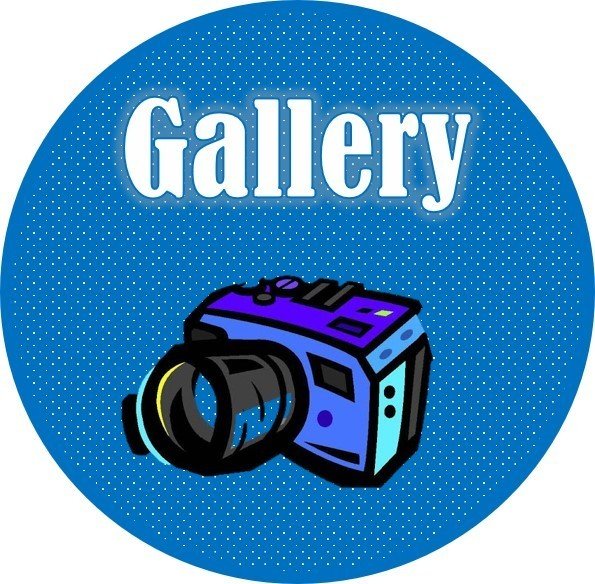 Visit to Magna Science Museum - 29th June
We all really enjoyed our visit to Magna today! We started the day with a real treat - a double decker bus transported us to Magna! We then had some free time to explore the different pavilions - water, air, Earth and Fire. The children particularly enjoyed the water pavilion as we were all greeted with a rainstorm in that section as we walked through! We then enjoyed our lunch and some free time on the adventure playground before taking part in a crime scene workshop in the afternoon. The children were very well behaved and it was a lovely day! Take a look at some photos from our trip below.
Local History Week - Stonebroom Village
As part of our Local History week, we paired up with Reception to learn all about the history of Stonebroom village. The week has been packed with a variety of activities! At the beginning of the week we learnt about the history of Stonebroom, we learnt a lot of facts including when Stonebroom was first acknowledged, how it supposedly got it's name, and we learnt some important facts about Stonebroom being a pit village. We then learnt some facts about the War, and imagined what life would be like as an evacuee. On Thursday, we drew our own maps of Stonebroom Village and took them with us on our walk. Whilst we were on our walk, we looked at old photographs to compare what had changed in our local village and what remained the same. We shared our special objects to our reception peers and told them why we would want to pack those objects in our suitcases. We ended the week sharing our facts and enjoying our rationed sandwiches with reception class! Take a look at some pictures of our busy week below!
Jubilee Gift for Koalas!
To celebrate the Queen's Platinum Jubilee, the children have been gifted a mug which they can take home, to commemorate the marvellous achievement our Queen has made!
Iron Man Sketches
As we have been studying the Iron Man book this half term, the children decided to sketch their own Iron Man. We have been learning about different techniques of sketching and shading in previous art lessons, so it was fantastic to see some children use these skills in their Iron Man masterpieces! I thought they were all superb, take a look at them below!
French - Food
This week, we have been learning all about food in French! We have been learning the names of different types of fruit and vegetables. As well as learning how to say the words. we also had to learn how to write them too! We then had a discussion (in French) about which fruit and vegetables we liked and didn't like in order to sort them on two separate plates! Take a look and who likes/dislikes below! Maybe you could have a conversation in French with your family about what you like or dislike?
P.E - Flamenco Dancing
In P.E this half term we have been learning all about Flamenco dancing By Miss R Johal! She has been teaching us some technical flamenco steps over the past few lessons, and we have been working with our partners to perfect our performance! For the last P.E lesson, we had to share our brilliant performance! Please click on the videos to take a look at our wonderful performance! I'm sure you will agree that Koala class has some very super flamenco dancers!
Pre - Learning Task - Robot models
The Pre - Learning task for this half term was to build your own Robot models! Myself and Mrs A were extremely impressed to see such creative designs! We were really impressed with the mechanics of some of the robots! There was a huge selection of robots, from eco friendly ones, to ones that were the size of a human! I was so impressed that I had to share these wonderful designs with Mrs George who was also very impressed! Well done everyone! Take a look at the marvellous robots below!
Easter Activities
It has been a very busy week this week! Today we have been busy making Easter cakes - following the instructions we wrote ourselves in English this week. The children really enjoyed making their cakes, and some were very temped to lick the spoon covered in chocolate! In the afternoon we created some lovely Easter cards for our friends and families. You have all worked so hard this half - term, I hope you all have a lovely Easter!
Ukraine Boxes
The local church community had kindly asked our Year 4 pupils to design some shoe boxes for content that is going to be donated and shipped off to Ukraine from the local church community. The children thought carefully about their designs and wrote some lovely messages on the boxes to keep the children of Ukraine spirits lifted. I was very proud of each child and their kind thoughts and efforts that they put into decorating these for children living in catastrophic scenes. Take a look at our lovely boxes below.
Book Sleeves - D&T
As part of our Design and Technology project, the children had to design and create their own book sleeves. They had to think carefully about which fastenings they wanted to use, and they had to choose a design that would be appealing and practical! I was very impressed with the hard work that children put into designing and creating these! Take a look at our beautiful creations below!
Egyptian Pyramids - Pre - Learning Task
Wow! Myself and Mrs A were absolutely amazed with the brilliant efforts that the children made with their Egyptian Pyramids! There were a variety of different designs and some brilliant imaginative creations! A huge well done to you all!
Harry Potter Themed Week - With Mrs. Marsh
LED Wands and Wand Boxes
What an absolute pleasure Year 4 have been this week!
To begin our week, each child received their own Hogwarts acceptance letter, written to them by the one and only Professor McGonagall; the children were absolutely thrilled and couldn't wait to take part in their training to become Witches and Wizards.
Throughout the week, in English, the children wrote their own superb Daily Prophet newspaper article. They also designed and made their own LED wands and wand boxes, took part in Professor Snape's potions class – To make things grow and followed instructions to bake their own monster brownies.
We ended the week with a well-earned movie afternoon; we watched Harry Potter and the Philosophers Stone and ate popcorn!
Mrs. Marsh
Harry Potter - Monster Brownies!
Professor Snape's Potion - To Make Things Grow!
David Nieper Concert (Wednesday 8th March 2022)
Yesterday, Koalas visited David Nieper Academy and participated in a concert with other local schools. Once we arrived at David Nieper, the children had some time to practice their joint songs with other schools before taking part in some sport and french activities! The children really enjoyed the activities before the concert, and they also enjoyed their snacks and a biscuit before the show started. The children were able to see performances from other schools, as well as a variety of musical performances from pupils who attend David Nieper and we were all very impressed with the fantastic local talent! Despite there only being fourteen children representing our school, myself and Mrs George were extremely proud of our pupils with their performance. They sang Lean On Me and used makaton signing for the chorus. They were confident, they knew the words and they thoroughly enjoyed it, I was very proud of each of them! It was a fantastic experience for the children and a great opportunity for our school. Please take a look at some photos below.
Pancake Fractions! (Tuesday 1st March 2022)
In maths today, we used yummy pancakes to help us to learn about fractions. Each child had their own pancake and had to explore ways to cut their pancake into equal parts. They then had to write how many parts their pancake had been divided into. Once the children did this, we had a good discussion about the importance of using equal parts when working with fractions. Seeing as today is pancake day, Koalas really enjoyed eating their delicious pancakes too! Some ate their pancake in slices, and others were too impatient! Take a look at some photos from the lesson below.
Silver Badge Achievers! (Monday 14th February 2022)
A huge well done to the following children for earning their Silver badge this academic year. These children have not lost any golden time so far this year to achieve this badge. As a reward for earning their silver badge, the children are allowed to play with new toys which have been purchased for children who have earned their silver badges to play with at break and lunch times - well done everyone!
Peach tasting! (4th February 2022)
As we are currently reading James and the Giant Peach in our English lessons, we decided to taste a peach! Each child was able to try some peach before writing an extract about peaches! Most of the children liked the peach, saying that they were delicious and sweet! However, some of the children were not very keen on the texture! Peach tasting encouraged the children to be more creative with their writing, and helped us to imagine how James felt travelling in an enormous one!
Water Cycle Models (1st February 2022)
The pre - learning task for this half term was to create a water cycle model. I must say I have been extremely impressed with the excellent models that the children (with the help of their grown - ups, of course!) have created! It has been an excellent resource that we have been able to use during learning time, as the children have been using these models to support and help their understanding of how the water cycle works. Koalas are now becoming more confident with knowing the definitions of our sticky words this half term, and their knowledge of the water cycle is improving - well done Koalas! Take a look at the super models below!
Our Forest School Adventure! (20th January 2022)
In English this week, each child produced a piece of writing which shared their thoughts and memories of their time in Forest School last half term. The children worked really hard on this piece of writing and Miss J was very impressed with their efforts and presentation! We then invited Miss T into class for us to share our memories with her. She thoroughly enjoyed listening to every piece of writing and commented that the children were excellent and made the sessions even more enjoyable! Super writing and presenting skills Koalas - well done!
Melting Chocolate Investigation (19th January 2022)
In Science this half term we are learning about states of matter. As part of our topic, we carried out an investigation to explore and understand the changes of state between a solid and a liquid. After a group discussion, of course we decided to investigate the process using chocolate! The children worked really hard with this investigation and their language and understanding by the end of the session was superb! Miss J let us have a little sweet treat at the end of the session too! Take a look at some pictures from our investigation below.
Forest School Graduation (14th January 2022)
This morning the Koalas were each presented with a certificate from Miss Thompson to acknowledge their hard work and efforts during their time in the Forest. Myself and Miss T are extremely proud of the children and the hard work which they put into their sessions. The children thoroughly enjoyed looking back at the photos of each session earlier this week, as they were planning their writing about the Forest, we had forgotten how many activities we had completed during our sessions! A huge congratulations to you all Koalas, well done!
Bronze badge Achievers! (29th November 2021)
A huge well done to the following children for achieving their bronze badge! These children have not lost any golden time this year and have demonstrated excellent behaviour in school - well done to you Koalas!
Pre - Learning Task - Volcano Models (12th November 2021)
Wow! Myself, Mrs George and Mrs A were extremely impressed with the volcano models that the children had produced over half term. The efforts put into these models were brilliant, and each child was able to confidently explain how they had designed and created their models - with the help of their parents, of course! It has been great to see the enthusiasm and excitement that this activity has ignited in the children, making them ready to learn about this fascinating topic! Each child who had made their volcano model has made the golden book, well done everyone! Take a look at the fantastic models below!
Mr Pepper Day - Our Roman Gladiator Movie! (3rd November 2021)
Last half term, we spent the day with Mr Pepper learning about Romans and Roman Gladiators. In the afternoon, the children had then put their learning together to produce this short film. The children thoroughly enjoyed it and the movie is superb - it puts Russell Crowe's version to shame! We hope you enjoy watching our Roman Masterpiece!
Black History Week - Marcus Rashford (22nd October 2021)
For Black History Week this week we have been learning all about Marcus Rashford! We have been studying the challenging childhood that he was faced with, his super football skills as a top player for Manchester United and England and we have also learnt about the inspiring gestures that he made, supporting families with food during lockdown. We even had the opportunity to read his published book - You are a champion. Marcus Rashford is also in partnership with a well known book publishing company to encourage reading at home. As a school, we signed up for this scheme and each child in Year 4 has received a book for free from this lovely scheme. The children have really enjoyed learning about such an influential person within today's society. Take a look at some pictures from the week below.
Adam Pepper visits Year 4! (13th October 2021)
We have had a great day today with Mr Pepper learning all about Roman Gladiators! We have spent the day learning tremendous facts about the Roman Gladiators, including how they had to train, what they had to do to get into Gladiator School and some of the foods they had to eat! We spent the morning researching and exploring different facts. In the afternoon, we worked together in groups to create our gladiator film! This will be ready to view after October Half term and I will share it on our class page. A huge thank you to Mr Pepper for a great day!
Roman Soldier Sketch (8th October 2021)
As part of our big question topic, this week in Art we have been sketching our own Roman soldiers! The children learnt a variety of techniques when sketching using a pencil. They then learnt how to shade using one coloured pencil in a variety of ways to make their drawings look more effective. I was very impressed with their artistic skills, take a look below!
Aspiration Stars (1st October 2021)
As we are well into the new term, I always enjoy having a discussion with the children about what they aspire to be as they get older. It was great to see how excited and motivated the children were to share their goals and ambitions. Some jobs included a surgeon, model, pet shop owner and a zookeeper. Each child then wrote what they aspire to be when they are older on a wooden star which will be hung up and displayed in the classroom throughout the year.
Staying safe online Workshop (21st September)
Yesterday afternoon, Year 4 participated in a workshop led by Traci Good, who specialises in online safety. The children discussed a variety of apps and games they use frequently. They were able to share how they use the apps and games and most of the children were able to confidently share how some of the apps are used and the content they show. Traci did a superb job in reminding the children the importance of staying safe online and the children were very knowledgeable in what they should do if they ever do feel unsafe when being online and playing games. Traci will be running an online workshop for parents to attend on Tuesday 28th September at 6pm. If you are interested, please see the website homepage or contact school.
Meet our School Council Representatives!
The class had to write a short application to present why they would make good candidates to be part of the School Council. Each child had the opportunity to share their application to the class. Once each child did this, the whole class then voted who they believed would be the most suited members to represent our class on the School Council. It was very close, but it was also excellent to hear the brilliant ideas and positive attitudes that the children had to offer.
Attendance Award! (17th September)
A huge well done to Koalas for receiving 100% attendance for the week! It is excellent to see the children so determined and motivated with their school learning! Well done Koalas!
Koalas have had a superb first week back! (10th September)
It has been a very busy week in Koala class this week! I have been extremely impressed with each child's positive learning attitude and engagement in each lesson. They have been absolute superstars and I am really looking forward to the term ahead with such a lovely class! A huge thank you to parents for supporting your child with their first week back to School too! Keep up the excellent efforts Koalas!