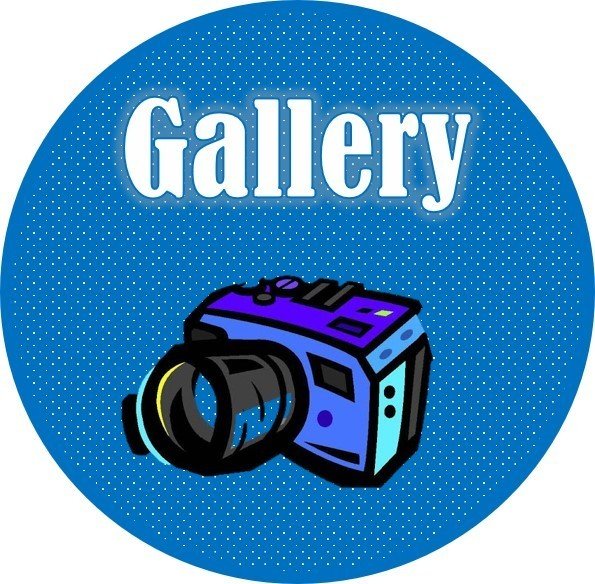 Magnets
This morning we were investigating magnetic materials.
The first thing we learnt was how magnets work and the types of material that will be attracted to a magnet. We learnt that magnets have a North and South pole and that opposite ends of the magnet attract but the same ends will repel.
It was investigation time after this and we tested lots of different types of materials to see if they were magnetic or not. We recorded our observations and reflected on our predictions after the investigation.
Investigating friction
Because science is 'investigating the world around us' we investigated the effects of friction today to help us better our understanding of forces. We gathered some different materials and made a prediction as to which material would create the most friction. We then accurately recorded our results and concluded that, the smoother the surface, the less friction there is.
We worked like super scientists, using the correct vocabulary and working methodically to make sure it was a fair investigation.
Well done Giraffes!
Fruit skewers
Our new Design and Technology topic is to look at the seasonality of foods and also the climates they are likely to grow in.
Today, we followed a recipe for Japanese fruit skewers. We started by researching where the ingredients came from and the types of climate they may grow in, then came the practical part! We did a fabulous job at following the instructions for carefully chopping the fruit and assembling the skewers, before drizzling them with plum sauce and eating them warm from the grill! Yum Yum!
Tuesday 17th January 2023
Kites of kindness
These are our kites of kindness. We know that we are all different, we are all unique and we like to celebrate this! It's lovely when somebody pays you a compliment so we spent the afternoon complimenting each other and celebrating our differences by making kites of kindness about somebody else in our class.
These kites include a wonderful portrait of the person, along with nice words to describe them written on the bows. They are now proudly displayed in our classroom to remind us that we are all wonderful!
Thursday 15th December 2022
Animal bones
Today's science lesson asked the question, 'do we all have the same bones? In order to help us answer this, we compared some animal bones to our own bones - using Boris to help us. We discovered that animals also have spines, ribs, femurs and shoulder blades, just like us. We did a super job of identifying the different parts of the body the bones came from.
We are super scientists!
Frog Belly Rat Bone - Sock Puppets
As part of our art lessons, we had to get crafty and make sock puppets. We read the story 'Frog Belly Rat Bone' and thought it would be a good idea to make our puppets based on the main character, who was made from wet smelly socks and wore a crown. We thought carefully about our designs and thought about the resources we could use for the different parts of his body.
We ended up with some wonderful creations! Well done Giraffes.
Pre-learning task
Over half term, I asked the children to make a 3D model of a skeleton for their pre-learning task. I can't believe some of the wonderful creations we have had. Each design has been unique and some of the materials that have been used to make the skeletons are so creative (and tasty!).
You have once again, made me very proud!
Friday 11th November 2022
Natural skeleton
We took our science lesson outside today to build a natural skeleton. We first discussed the main bones in our body, the names of these and the shapes of them. We spilt into two teams and planned what resources we were going to use for which bones.
When we were outside, each group split into two to gather the resources for their skeleton. They then built it using the plans and Boris (our class skeleton), as a guide. Take a look at the final designs, I think we did a great job!
Well done Giraffes!
Cullen Skink
Over the last couple of weeks, we have been writing instructions on 'How to make Cullen Skink'. Today, we got to try this traditional Scottish soup and it's safe to say, it received mixed reviews! The majority of children (and staff!) did eat it all up and enjoyed this warming soup.
Textiles: Cushions
As part of our design and technology unit this half term, we have been designing and making cushions.
We linked our designs to our Big Question and based them on the Union Jack. We had to adapt our designs based on the colours available and the time constraints but we were still able to use applique and running stitch for the front of the cushion and then sewed the seams together, leaving just enough room to add stuffing.
We have enjoyed making the cushions and can't wait to bring them home!
Wednesday 19th October 2022
Making shadows
Today, we looked at how light travels in straight lines, it cannot bend around objects. When an opaque item blocks the rays of light, it cannot travel to the surface so makes an area of darkness, a shadow.
We did an investigation into how light could travel through card, by lining up the holes in the card, and also how we could block the light rays by covering the holes in the card.
Check out our Scientist of the week over on our news page!
French greetings
In our French lessons with Mrs. Hilton, we have been learning how to greet each other. We can use the correct greeting for the time of day, introduce ourselves and also ask the question and reply to 'how are you?'
We even learnt a song in French to help us remember our greetings.
Thursday 13th October 2022
We are scientists!
This morning, we conducted an investigation in into reflectiveness. We learnt that every material is reflective, but some are more reflective than others. We asked the question, 'What colour card will reflect the best?'
We planned our investigation and thought about the equipment needed and the best method we could use. During the investigation, we recorded our observations so we could reflect on our findings at the end.
We are geographers!
Geography is the study of the Earth's land, air water and living things. We were studying the land today as we were finding cities within the UK. We used a mixture of atlases and iPads to locate the cities and label them on our map of the UK.
Rhyming poetry performance
As well as reading and writing, a big part of English is also speaking and listening. To practise these skills, we have been learning a rhyming poem. We identified the rhymes first and have been working hard all week on generating our own rhymes, ready to write our own poems.
This is a performance of the poem we have been learning and I am very proud of quickly the children learnt their lines and spoke them so clearly.
Cross stitch and applique
As part of our design and technology project for this half term, we are designing and making cushions. We started off by learning the cross stitch technique, this was a bit tricky as we had to be very careful where our stitch re-entered the fabric in order for it to make a cross shape. Once we had mastered this, we had a go at applique where we stitched a piece of fabric onto another.
I was very impressed with the concentration and determination shown!
Giraffe sunset artwork
I think you will agree that our first piece of year three artwork has set the standard very high! We used watercolours to create our sunset background before cutting out our silhouettes of the giraffes and the landscape.
These wonderful pieces of art are now proudly displayed on the corridor windows outside our classroom for everyone to see!