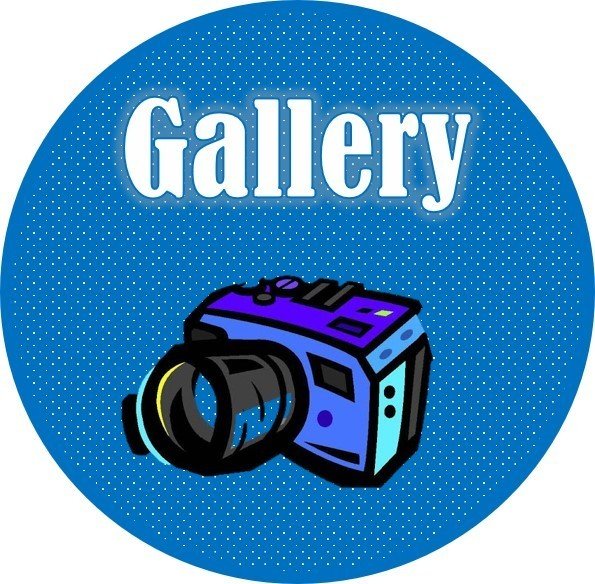 Pre learning task - Stone Age
Once again Giraffe class, you have made me very proud!
I asked the children to design and create a poster on an animal (or animals) from the Stone Age in order to get ready for our new Big Question, 'Was everything in the Stone Age made of stone?' We have had lots of different animals included on the poster and some wonderful facts too!
Well done Giraffes.
Night art
Aren't we fabulous artists?
We created a night sky scene by blending colours together, drawing a shadowy tree on top of a cliff and then splattering white paint to create stars.
We were so impressed by these paintings that we have displayed them on the corridor outside the classroom.
Forest school - Seed dispersal and plants
Year three has a wonderful session in the forest. We started with some time on the animal park and then went through to the woodland to look at how seeds are dispersed in nature followed by some time in the meadow making 'seed bombs'.
Pre-learning task - Plants
Over the half-term break, Giraffe class were asked to design a poster or booklet on the life cycle of a plant.
There have been some fabulous designs and an excellent use of vocabulary throughout the work, using words such as fertilisation, germination, dispersal and pollination.
Well done Giraffes, you should be very proud of your super work!
World Book Day
We had a wonderful day for World Book Day. Thank you to all the grown ups who helped put together some fabulous costumes!
We took part in a 'Masked Reader' quiz and made our own bookmarks, we were then read three different stories by Miss Rowland, Mr. Scott and Mrs. Marshall.
I think you will agree that we all looked fabulous!
Garden of dreams
As part of the dreams and goals unit we have been covering in PSHE this half term, we have designed and created our own 'garden of dreams'. We carefully thought about the dreams we wanted to show in our gardens and these ranged from a football field, with nets, to a peaceful garden complete with swing!
3D models of rivers
As part of our DT work this half term, we have been designing 3D models of rivers.
We selected the best materials for the models by thinking about what would hold the water without it spilling out of the banks of the river. We also selected natural materials such as soil and sand that you would find on a typical riverbank.
The children designed the course of their rivers, starting with the source, making the rivers meander and ending with the mouth. When they poured the water in their rivers they could see the 'current' pulling along any bits of debris in the river bed.
The use of vocabulary was fantastic and we really understood the different parts of the river.
Afterwards, we evaluated our design and thought about what went well, what didn't go well and what could we do differently next time.
Well done Giraffes, super river work!
Rivers walk
As part of our rivers topic for this half term, year three went on a river walk.
We started our afternoon by making 'boats' out of log cookies and leaves, sticks or twigs. We then walked through the woodland to get to find the shallowest part of the water. We floated our boats along the water and watched how the current moved them along; we looked at how the river changed its shape and meandered along the bottom of the woodland. The children explored all areas of the river, asking questions as they did, they even started to build a dam which did a fabulous job of holding back the water.
It was a fabulous afternoon and we learnt so much by experiencing this within nature.
Pre-learning task - Rivers
Take a look at these fabulous posters made by Giraffe class.
Over the Christmas break, we made posters on a famous river from around the world. The poster are fantastic, very informative and wonderfully bright and colourful!
Well done Giraffes, you have done yourselves proud once again!
Christmas baubles
We decided to take advantage of the fact we were wearing our festive jumpers on Wednesday and take some silly photos to make our Christmas baubles!
We really enjoyed making them and I think you will agree that the children did a super job with their sparkly decorations!
Animal bones
Today, in relation to our Big Question, we studied some animal bones. We had to decide what animal we thought they were from and what type of bone we thought it could be.
I was very impressed with how the children used the resources we had in the room to compare the bones; we used Boris (our class skeleton), the working wall and also our own bodies!
Well done Giraffes, great detective work.
Craft Puppets
We have been busy making craft puppets in Giraffe class!
We carefully cut out skeletons and attached them together with split pins so they could move. We then turned them into marionette puppets by using string to attach them to controls above the skeleton. This was very tricky but we persevered and had a really good go at it! Well done!
Skeleton pre-learning task
Wow, how fantastic are Giraffe class!
As a pre-learning task for our Big Question, you were asked to make a 3D model of a skeleton and you certainly did not disappoint! Take a look at some of the fantastic and unique creations we have had...
Year three's Loch Ness monster film
Just before we broke up for half term, we spent the day filming with Mr. Pepper. Our film was based on our Big Question, 'Would you want to go on holiday to Scotland?'
Take a look at the finished film below, I think you'll agree we have some wonderful actors in the making.
I think I'll grab their autograph before they become famous!
Natural skeleton
As a starter activity for our new Big Question, 'Would we be jelly without our skeleton?' we decided to make the most of the afternoon sunshine and gather some natural resources from the playground to make a skeleton.
We discussed the names of the bones we wanted to include and used Boris (our class skeleton) as a reference, to see the size and shape of our bones.
There was some super team work and the skeletons were very well thought out! We already know so many bones!
Well done Giraffes!
Pumpkin carving
On the last day of half term, we went into the forest to take part in some pumpkin carving! We spent the first part of our session on the animal park, letting the animals out of their enclosures and doing some basic jobs before heading into the woodland.
We discussed fire and tool safety before making a start on our carving. Miss Thompson and Mrs. Marshall were both so impressed with the carving skills we witnessed and the finished products were fantastic!
After all the hard work carving pumpkins, we settled down around the fire to enjoy some delicious vegetable soup.
What a lovely session we all had!
Filming with Mr. Pepper
We had such an exciting day filming with Mr. Pepper! We completed activities in the morning based on the film 'The Water Horse', all about the Loch Ness monster and then, in the afternoon, we travelled to the woodland to do our filming. We certainly have some budding actors in class and we can't wait to share our film with you, all about searching for the Loch Ness monster. We will share this on the website once it is ready, in the meantime, here are some lovely photos from the day.
Scottish food tasting
Today we discovered some Scottish delicacies! We tried traditional Scottish foods such as, haggis, salmon, shortbread, oatcakes, tablet and a creamy fish soup called cullen skink.
There were mixed reviews on some of the foods, but overall, most were well liked (especially the sweet treats!)
Tartan design
As part of our big question work, we learnt about the importance of the tartan pattern today and how different families or clans have their own pattern.
We created our own design, first on paper and then transferring this design onto felt creating tartan lollipop people. We did a great job at the horizontal and vertical lines and creating a sett (a repeating pattern).
Marvellous mirrors
How do mirrors work? Giraffes class answered this question today and then put their mirrors to the test.
Mirrors work by reflecting light at the same angle that it hits it at. Because the surface of a mirror is so smooth, it reflects light without disrupting the image that is being reflected and creates a reflection.
We used our mirrors to navigate our way around the playground maze, we did a super job at just using our mirrors and trying not to peek!
Using Atlases
Today, we were looking at the countries that make up the UK. We then discussed the eight points of a compass and used this directional language to locate cities within the UK, using an atlas. The children were super stars with their directions and quickly got the hang of this.
Well done everyone!
Rhyming poetry
This week, Giraffe class have been learning all about rhyming poetry. We learnt a poem about giraffes written by Patricia Walter. We thought it would be lovely if you could see us perform our poem! We hope you enjoy it!
Giraffe sunset artwork
Look at our first piece of fabulous artwork!
We used water colours to create the sunset background and the very carefully cut our the silhouettes of giraffes and trees to create a sunset masterpiece!
I think you will agree that we have created some fabulous paintings and these are now proudly displayed in the corridor outside our classroom.