Year 4 Forest School TOMORROW (Wed)
Year 4 Forest School TOMORROW (Wed)
14 December 2021 (by jane Thompson (Forest Schools))
YEAR 4! IT'S YOUR LAST FOREST SCHOOL SESSION TOMORROW!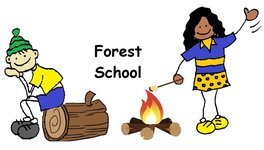 Please remember to bring your kit tomorrow.
We will be in the woods all afternoon.
We'll be having a camp fire with hot chocolate, home made biscuits and a special surprise too!
We'll also be making Christmas wreaths around the fire.
So bring warm and cosy clothes for your last afternoon in the woods!