Mrs. Marsh
Mrs. Marsh
8 January 2021 (by Mrs Beresford (Monkeys))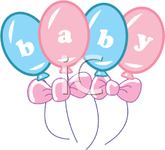 We would like to say a huge thank you and good luck to Mrs. Marsh, who will be leaving the Reception class today to begin her maternity leave.
We wish her all the best with her new adventure and look forward to meeting the new addition to the Marsh family.
Some of the children from Sheep class have made Mrs. Marsh cards to wish her luck. If you would like to see the cards please visit the link below.
Thank you and Good luck!