Year 6 Forest School
Year 6 Forest School
8 January 2020 (by jane Thompson (Forest Schools))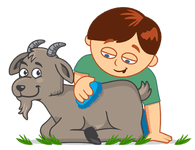 Year 6 will be in the Woods on a Friday afternoon with Miss T. and Laura .....
FROM FRIDAY 17th JANUARY until Easter!
This Friday will be your Health and Safety in the Woods talk which will be in the classroom.
WE SHOULD HAVE TIME FOR A VISIT TO THE ANIMAL PARK
SO PLEASE BRING A PAIR OF WELLIES.
THIS FRIDAY - 10th January.
Thank you.