Family Support Information
Family Support Information
21 September 2023 (by Mrs Beresford (monkeys))
Information for families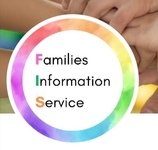 You can find lots of information and support on the Derbyshire Families Information Service (FIS) Facebook Page.
The page provides information of events running throughout Derbyshire for parents of children of all ages.
The page also provides information and support for parents of young children looking for Child Care or additional support with their child's development, such as Speech and language. There is also help around funding requirements.
Please follow the Facebook page for notifications and updates.
Thank you.