YEAR 5: Friday assembly award winners and other information
YEAR 5: Friday assembly award winners and other information
18 September 2023 (by Mr Walmsley (Dragons))
Click on the link in this news item to find out the Friday Assembly Award Winners.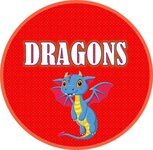 I must say a big well done to all children - they have made a superb start to life in Year 5. Long may it continue!
There is also some information about David Nieper Open Evening and the Christmas Cards.
Mr Walmsley