Sharks - Summer 1
Sharks - Summer 1
16 April 2023 (by Craig Moss (sharks))
Shark Class - Summer 1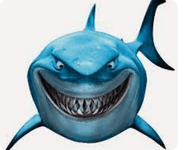 Hi all, I hope you had a great Easter.
I'm really looking forward to seeing everyone back in school on Monday. We have an eventful half term filled with lots of new learning, trips out, the SATs assessments and even a couple of four day weeks!
I'm sure the children are well rested and ready to show us how wonderful they are.
The children will taking part in PE on Thursday afternoons.
This term's big question is 'Year 6 SATS: Good or bad for children?'
Please visit our webpage to see this term's documents.