Early Years Foundation Stage
Early Years Foundation Stage
29 November 2022 (by Mrs Beresford (monkeys))
Early Years Foundation Stage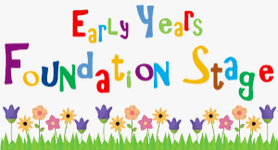 If you have a child in our Early Years Foundation Stage or you have a child who is under 3 years old at home, who may be starting with us in the near future, please visit our EYFS section on the school website, under the heading of Parents, to find lots of useful information.
You will find advice and information about funding and about what we offer here at Stonebroom Primary and Nursery School.
I have just updated the Policy and Parent booklet page and added a Progression Map, which shows how children will develop over their time with us throughout the nursery and reception years.
To view the progression map, please click on the link below.
If you have any questions about our Early Years, please feel free to contact me.
Thank you.
Mrs. Beresford