Shark class - New content
Shark class - New content
16 September 2022 (by Craig Moss (sharks))
Hi all we have new content on our web page.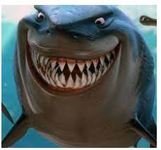 Hi all, the Shark class have been working so hard again this week. Please check out our web pages for more details. We have this week's super stars on there and pictures from the recent connect 4 competition.
Have a wonderful weekend. Mr Moss.