Monkeys - Nursery
Monkeys - Nursery
21 June 2022 (by Mrs Beresford (Monkeys))
Sports Day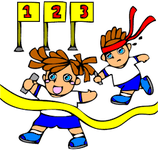 Please follow the link below to find information about the Sports Days which we are planning on holding in July.
The children will be bringing a paper copy of this letter home with them too this week.
If your child attends for the full day you only need to attend for one of the sessions.
We hope you can join us.
If you have any question please do not hesitate to get in touch.
Thank you.
Kind regards.
Mrs Beresford.