Postcards
Postcards
5 June 2022 (by Mrs Beresford (Monkeys))
Nursery need your help!!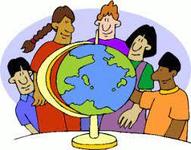 This term our Nursery class will be learning about holidays and different places to visit within England and around the world.
If you are going on holiday or just visiting somewhere for the day we would love you to send us a post card!
It could be from a day out at Skegness or from a week in Greece!! The more variety of places the better for our children to learn about the world they live in.
Please send your postcards to:
Monkeys Class
Stonebroom Primary and Nursery School,
High Street,
Stonebroom,
Alfreton,
Derbyshire.
DE55 6JY
Thank you for your support - we can't wait to find out where you've all been!
Kind regards.
Mrs. Beresford