Nursery - Christmas
Nursery - Christmas
24 November 2021 (by Mrs Beresford (Monkeys))
We have some fantastic Christmas events taking place soon.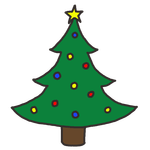 Follow the link below to find our Christmas Events newsletter.
Your child will be bringing home a paper copy of this letter.
Please speak to a member of the nursery team if you have any questions about any of the events.
Thank you.
Best wishes,
Mrs. Beresford.