Nursery - School application
Nursery - School application
5 November 2021 (by Mrs Beresford (monkeys))
If your child was born between 1 September 2017 and 31 August 2018 they'll be eligible to start school in September 2022.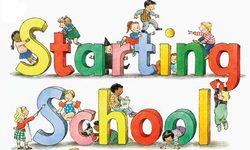 Your child will be bringing home a leaflet today with information about applying for their school place for September 2022.
You should apply for their infant or primary school place by 15 January 2022. You'll be able to make your application from 9am on 8 November 2021.
If you require any help or have any questions please speak with a member of nursery, who will be happy to help you.
For more information please follow the link below.
Thank you.
Kind regards,
Mrs. Beresford