Reception - Sheep Class
Reception - Sheep Class
30 October 2020 (by Mrs Marsh (koalas))
Big Question - Why are there so many leaves on the ground?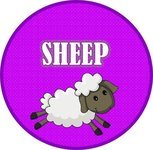 I hope you're all having a wonderful and well deserved half term.
The countdown is now on for CHRISTMAS!!
This half term we will be learning all about autumn and the change in weather, how the leaves change, what happens to the animals as it becomes colder and much more.
Please follow the link below where you will find the medium-term plan, a break down of the Big Question and the key vocabulary.
Kind Regards,
Mrs. Marsh