What To Do If Your Child Is Ill
What To Do If Your Child Is Ill
14 September 2020 (by admin)
Clarification as to what to do should your child be ill.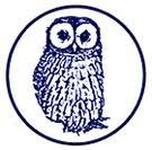 If your child is ill, please do not call school and ask us whether you should send your child to school or not, as we are no longer allowed to give you our opinion.
Please follow the following advice:
Should your child have Covid-19 symptoms (temperature above 37.8, persistent cough and/or loss of taste/smell) then keep your child at home and arrange for a test (if you are unsure, call 111). If the test results are positive, please inform school immediately. If the test results are negative your child can return to school as soon as the symptoms have gone.
If your child does not have Covid-19 symptoms then ask yourself if your child is well enough to attend school. If yes, then send your child to school, if not then do what you would usually do if your child was ill.
If your child is going to be off school, please inform us immediately.
Follow the link below for a letter that your child will be bringing home this evening. Hopefully it will help clarify what you should do in these confusing times.