Nursery Pets
At Stonebroom Primary and Nursery School we understand that learning about animals is very important. It helps our children to learn responsibility and patience. We are very lucky to have three beautiful guinea pigs living in our setting.
The children love learning about how to care for them and they all enjoy handling and feeding them.
The children help to take care of them each day and help to clean them out too!
Our guinea pigs live outside and we bring them in each week to be handled.
Guinea pigs do not like loud noises so we have learned to be quiet around them.
We feed our guinea pigs dry food each day and lots of green foods as a treat!
Our Guinea Pigs are taking a little winter holiday until the weather improves! They are being looked after by Mrs Beresford at her home to make sure they are warm and well fed. They will be back at Nursery in the Spring.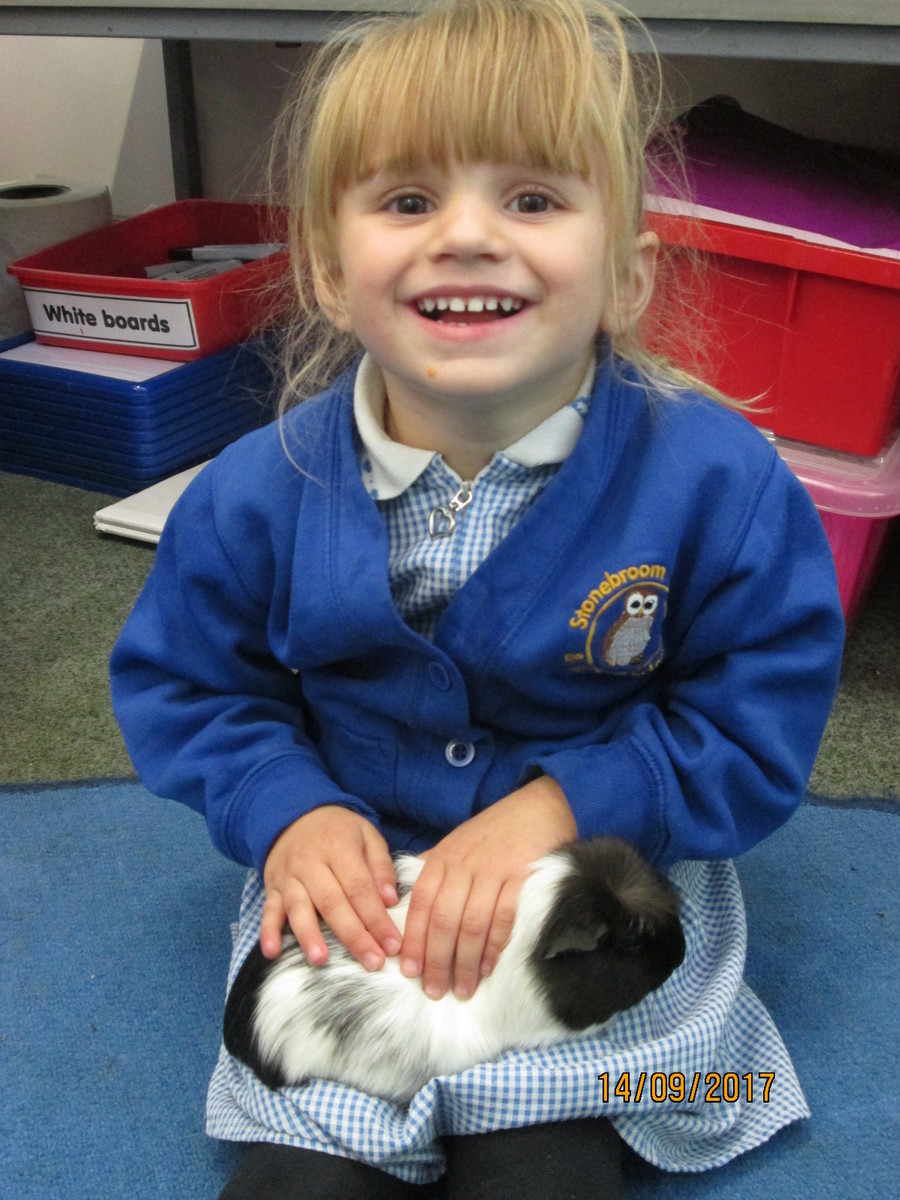 Poppy is black and white and loves to be cuddled. She is the smallest of our guinea pigs and the quietest.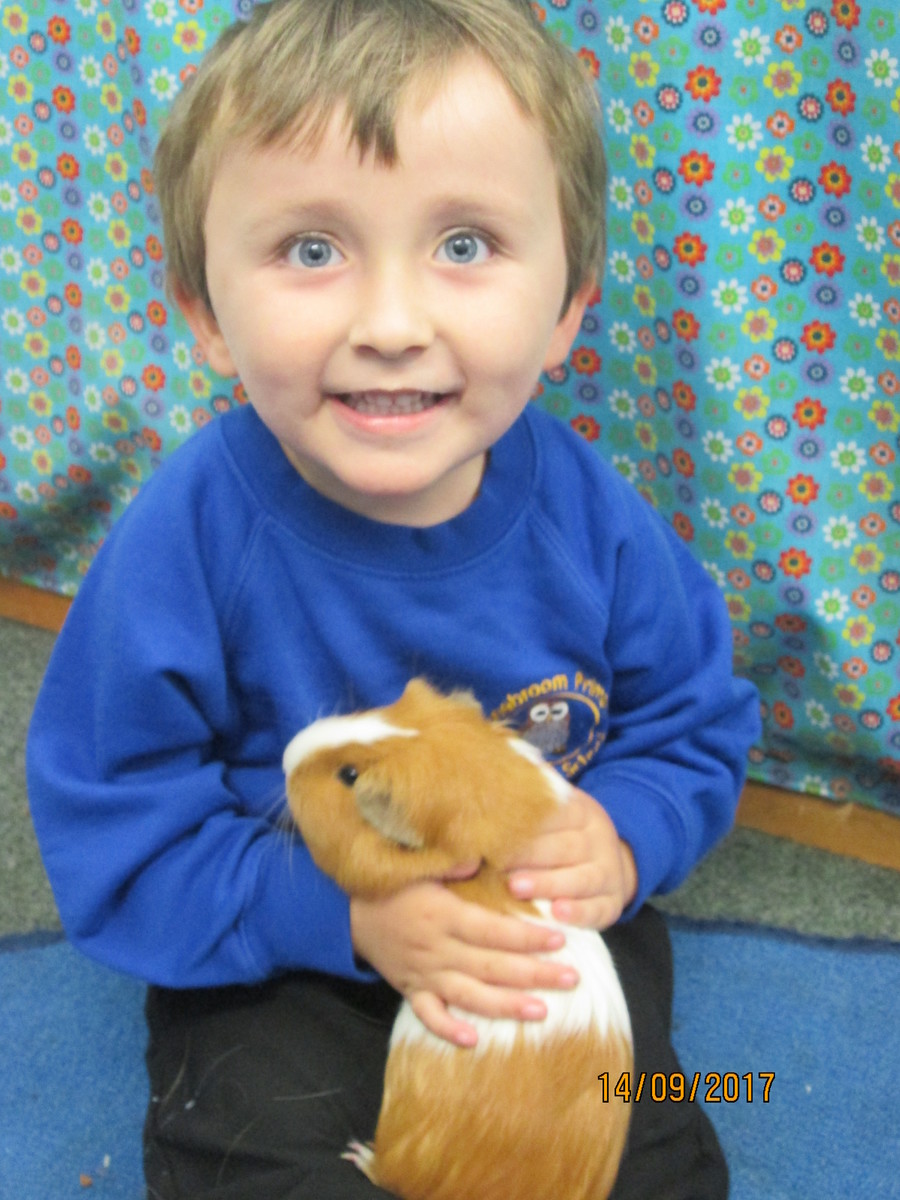 Nibbles is very cheeky! She is called Nibbles because she will nibble on anything! She likes to nibble jumpers and trousers! She is very greedy and has a fat tummy!
Bramble is black, white and brown. She is very playful and will follow Nibbles everywhere! She likes eating carrots and broccoli!